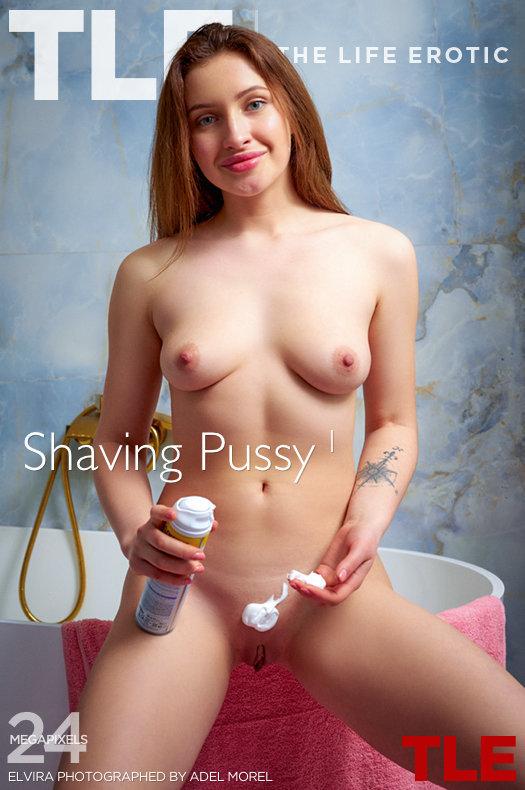 File size: 217,80 MB
Release Year: 22.04.2023
Cast: Elvira
Resolution: 4480 X 6720
Tags: Solo, Orgasm, Masturbation, Vibrator, Dildo
JPG | 108 | 4480 X 6720 | 217,80 MB
It's bath night for hot Ukrainian brunette Elvira – and pussy-shaving time, too. It's become kind of an obsession; she loves the effect it has on people she hooks up with, but mostly she does it for herself. Her skin feels so soft and velvety-smooth beneath her fingertips, and super-sensitive as a lover's tongue slips between her thighs. And sex is next level – no matter who it's with, she always cums harder when her pussy is freshly shaved.
Smiling seductively, she lowers her pink towel to expose her perfect-handful breasts and equally pert ass, then gets totally naked. It's only been a couple days since she last shaved but as she slathers her crotch with shaving foam and whisks away the stubble with a new razor, her juices start to flow in anticipation.
Kneeling in the tub, she rinses away the stray white flecks, then splashes warm, sudsy water all over her naked curves. Blue eyes sparkling and rosy lips pouting, she reaches down between her legs – that first, smooth touch shoots a bolt of pure pleasure through her body. She begins to masturbate, fingering her swollen clit and labia… then her digits dance closer to her asshole.
Elvira has brought a toy – a shiny metal butt-plug. She lets out a long sigh as she eases it inside, feels her pucker stretch wide open then tighten around the neck. Then she flaunts the cute lavender-colored jewel set in its base. She loves how it crams her full, intensifying every sensation as she moves. Moaning, she grinds it against the base of the tub.
As her fingers connect with her pussy under the water, her response is almost instantaneous. Her orgasm pulses through her in strong, delicious waves and, as they fade, she draws the plug out slowly, setting off another climax. Satisfied for the moment at least, she relaxes and dries off – then her fingers begin to stray once again…