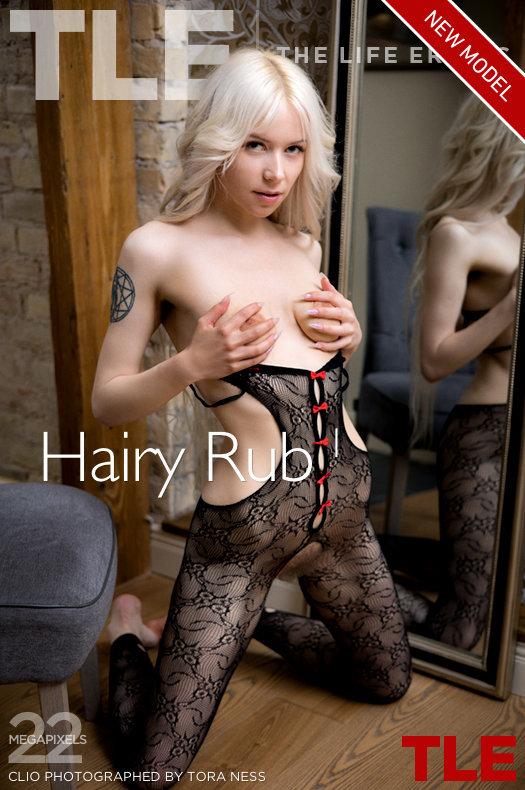 File size: 356,13 Мb
Release Year: 16.01.2023
Cast: Clio
Resolution: 5760x3840px
Tags: Solo, Orgasm, Masturbation
JPG | 120 | 5760x3840 | 356,13 Мb
Petite and pretty, Clio looks every inch the winter princess with her long, platinum-blonde hair, sparkly manicure, and ice-blue eyes. However, her cute, sassy smile reveals that she's hiding a surprise. 'My look is very put-together, high-maintenance,' she purrs. 'So, when I get naked with someone, they usually expect I'll be shaved.' Slowly and deliberately, she splays her thighs to reveal a full brunette bush, framed by the open crotch of her lace bodystocking.
Sitting in front of a mirror, she flaunts her hairy pussy, and sighs as her long, pointed nails part and ruffle her thick pubes. Then her fingertips pull on the fuzzy curtains, parting them to expose the smooth, contrasting contours of her swollen clit and butterfly lips.
Clio strikes poses in her mirror, admiring her own stunning body. It's almost like she's watching someone else – as she sinks a couple fingers in her juiced-up snatch, she lets out a yelp, as though the sensation has come as a pleasant shock. Soon, however, she's totally connected, moaning each time her fingers plow in deep.
She contorts her slim curves, raising her bare, pedicured feet, standing, kneeling and arching her back, chasing the horniest angle, the deepest penetration. As she leans over the chair, she parts her cheeks to reveal finer hairs tickling the rim of her asshole. Then, on her feet once more, she reaches around, one hand behind her as the other finds the sweet spot in front.
Pausing for breath she bares her beautiful breasts, licking her lips as she sees herself cup them in the mirror. Then she pounds her pussy hard and fast, fingers churning her slick juices into foam and smearing them over her soft hairs. With one loud moan she cums hard, then strokes, twists, and tugs on her drenched, sticky pubes as her orgasm fades…