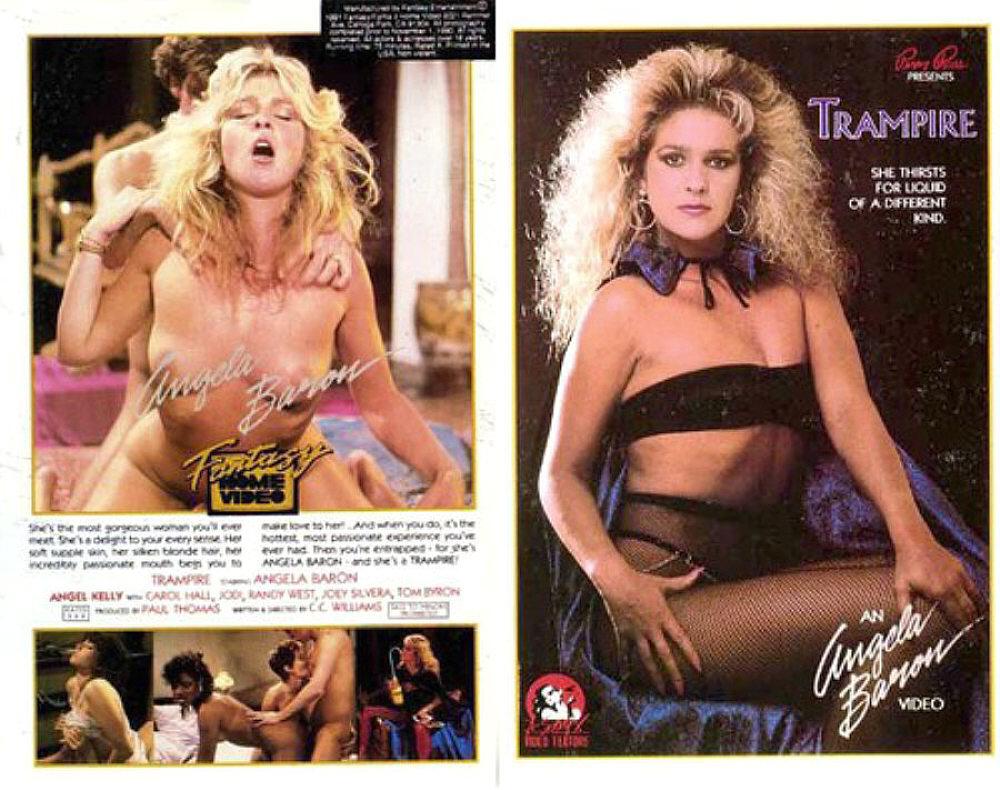 File size: 1016 MB
Release Year: 1987
Cast: Angel Kelly / Angela Baron / Kim Alexis / Nikki Knight / Carol Titian / Joey Silvera / Randy West / Robbie Dee / Tom Byron
Duration: 1:13 Hour
Resolution: 640 x 480 Pixel
Tags: Oldie, Classic, Vintage, Retro, Feature
Trampire640 x 480 Pixel - AVI - 1:13 Hour - 1016 MB
Cast: Angel Kelly, Angela Baron, Kim Alexis, Nikki Knight, Carol Titian, Joey Silvera, Randy West, Robbie Dee, Tom Byron

Studio: Fantasy Home Video
Director: C.C. Williams
Country: USA
Released: 1987
Category: Oldie, Classic, Vintage, Retro, Feature

Video:
Codec: AVI
Laenge: 1:13 Std.
Aufloesung: 640*480 Pixel
Bitrate: 1671 Kbps
FPS: 30

Audio:
Sprache: Englisch
Codec: MP3
Sample-Rate: 44100 Hz
Bitrate: 192 Kbps

Angela Baron shines in one of her very first hardcore features in this romp. Angela plays the leader of a group of 'trampires,' women born into the line of Dracula who just couldn't get into the whole blood sucking thing. Instead, they have trained themselves in the art of erotic killing — they literally sex their partners to death. Angela has gathered around her a bunch of breasty bad girls who share her passionate predilections, and together they set out to seduce and destroy the entire male population. Arrayed against here are the likes of Randy West as a doctor who yearns to get to the bottom of the unsolved murders, and Joey Silvera as private investigator Mr. Hacker, the only man alive who knows how to stop the trampires. The whole thing is very silly, with lots of goofy dialogue and supposedly moody sets. What really stands out, though, is the sex. Angela looks great, sporting her natural curves as she takes on all comers. She shines in the clinch with her fellow female vamps, and joins Tom Byron for a blistering boff that closes the flick out on a high note. Filled with lush, romantic interludes, 'Trampire' is a great chance to catch some of the best performers at the top of their games.