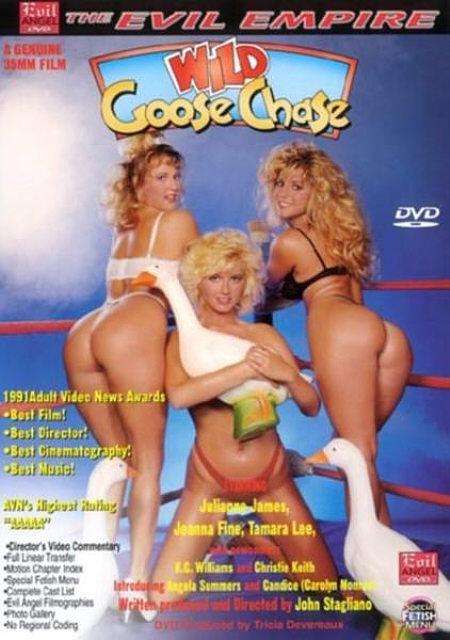 File size: 1517 MB
Release Year: 1991
Cast: Angela Summers / Carolyn Monroe / Champagne / Christy Keith / Jeanna Fine / Julianne James / K.C. Williams / Patricia Kennedy / Tamara Lee / Cole Stevens / Joey Silvera / John Stagliano / Randy West / Sean Michaels / TT Boy
Duration: 2:16 Std.
Resolution: 640 x 480 Pixel
Tags: Classic, Feature, Lesbian, Group, Redhead, Red Hair, Toy, 90s
Wild Goose Chase
640 x 480 Pixel - 2:16 Std.- 1517 MB
Cast: Angela Summers, Carolyn Monroe, Champagne, Christy Keith, Jeanna Fine, Julianne James, K.C. Williams, Patricia Kennedy, Tamara Lee, Cole Stevens, Joey Silvera, John Stagliano, Randy West, Sean Michaels, TT Boy

Studio: Evil Angel
Released: 1991
Category: Classic, Feature, Lesbian, Group, Redhead, Toy, 90s

Video:
Codec: MP4
Länge: 2:16 Std.
Auflösung: 640*480 Pixel
Bitrate: 1400 Kbps
FPS: 30

Audio:
Codec: AAC
Sample-Rate: 44100 Hz
Bitrate: 96 Kbps

Deep in the valley of the mounds of high firm flesh the gooser makes his home. Beware young girls or he will make yours his. Nine beautiful young girls expose their valleys to the prying camera of John Stagliano. He reveals their charms like only he can. This time his medium is 35mm film treating you to the lush depth and beauty that only film provides. In the tradition of the 35mm sex films of the past this is high budget porn, a well crafted hardcore feature. It delivers the weird sex twists and perversion that Stagliano loves so much.
Sal (Joey Silvera) is a private detective who is hired to find a missing girl. His search takes him to the hardcore hills of Malibu, to the bizzare sex shops of Hollywood, and beneath the big bottoms of bikinied female wrestlers. There he not only finds clues to the missing girl, but also his means for self-fulfillment. His journey is long and hard and ultimately a WILD GOOSE CHASE!!!