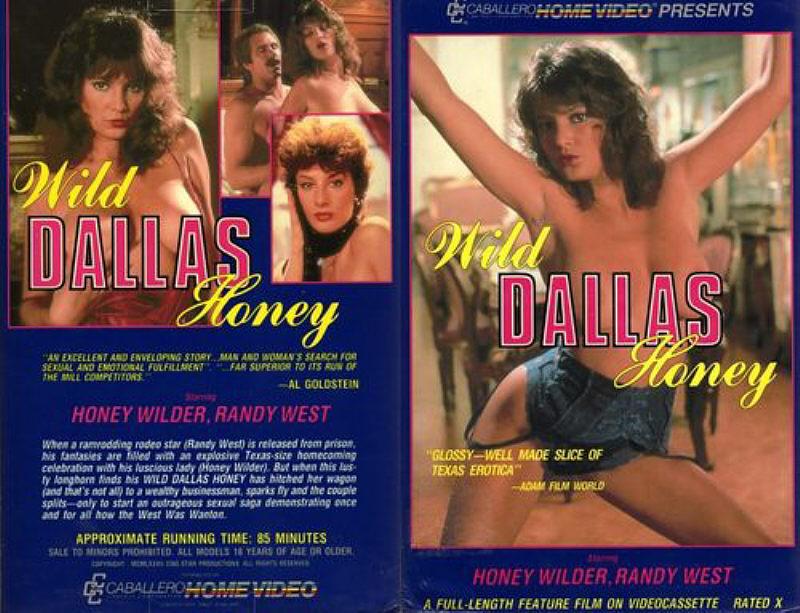 File size: 1428 MB
Cast: Timothy Clegg / Eric Edwards / Sharon Mitchell / James Patrick / William Stuart / Paul Thomas / Tigr / Anna Ventura / Brooke West / Randy West / Honey Wilder
Duration: 1:32 Hour
Resolution: 702*480 Pixel
Tags: Vintage, Retro, Classic, Oldie, Feature, Story, Oral, Blowjob
Wild Dallas Honey702 x 480 Pixel - MP4 - 1:32 Hour - 1428 MB
Cast: Timothy Clegg, Eric Edwards, Sharon Mitchell, James Patrick, William Stuart, Paul Thomas, Tigr, Anna Ventura, Brooke West, Randy West, Honey Wilder

Studio: CineStar Productions, Caballero Home Video
Released: 1982
Category: Vintage, Retro, Classic, Oldie, Feature, Story, Oral, Blowjob

Video:
Codec: MP4
Laenge: 1:32 Std.
Aufloesung: 702*480 Pixel
Bitrate: 1900 Kbps
FPS: 24,19

Audio:
Sprache: Englisch
Codec: AAC
Sample-Rate: 48000 Hz
Bitrate: 192 Kbps

When ram-rodding rodeo star Randy West is released from prison, his fantasies are filled with an explosive Texas-sized homecoming celebration with his luscious lady Honey Wilder. But when this lusty longhorn finds out his Wild Dallas Honey has hitched her wagon to a wealthy businessman, sparks fly and the couple splits only to start an outrageous sexual saga.