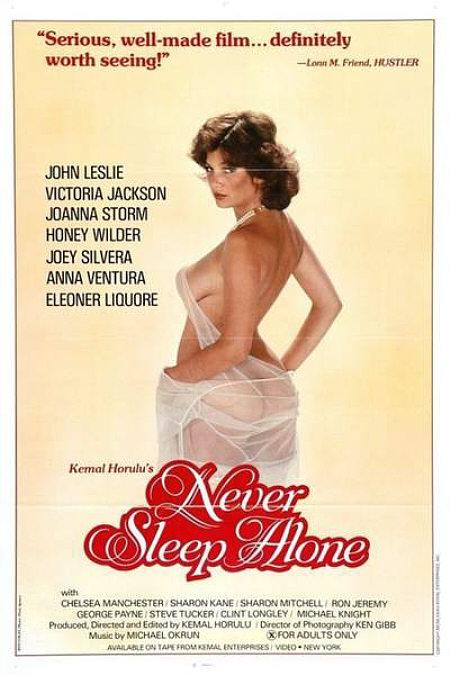 File size: 772 MB
Release Year: 1983
Cast: Anna Ventura / Tigr / Lenora Bruce / Honey Wilder / Joanna Storm / Sharon Kane / Sharon Mitchell / Velvet Summers / Tina Marie / Wendy Stuart / Alan Adrian / Clint Longley / George Payne / Joey Silvera / John Leslie / Ken Yontz / Michael Knight / Ron Jeremy / Ashley Moore
Duration: 1:36 Std.
Resolution: 720*480 Pixel
Tags: Oldie, Vintage, Retro, Classic, 80s
Never Sleep Alone
720 x 480 Pixel - MKV - 1:36 Std. - 772 MB
Cast: Anna Ventura, Tigr, Lenora Bruce, Honey Wilder, Joanna Storm, Sharon Kane, Sharon Mitchell, Velvet Summers, Tina Marie, Wendy Stuart, Alan Adrian, Clint Longley, George Payne, Joey Silvera, John Leslie, Ken Yontz, Michael Knight, Ron Jeremy, Ashley Moore

Studio: Kemal Enterprises
Released: 1983
Category: Oldie, Vintage, Retro, Classic

Video:
Codec: MKV
Laenge: 1:36 Std.
Aufloesung: 720*480 Pixel
Bitrate: - Kbps
FPS: 23,97

Audio:
Sprache: Englisch
Codec: AAC
Sample-Rate: 48000 Hz
Bitrate: - Kbps

What happens when the pursuit of hedonistic sensuality blazes out of control? Find out when you experience the intimate indiscretions of Dan (John Leslie) and Lisa (Tina Marie).a married couple who take sex to the limit and love to disaster in Never Sleep Alone. From the forbidden carnality of notorious underground sex clubs to New York's most private penthouses, Dan and Lisa taste every insatiable pleasure and torrid sex act ever conceived. Along with sex-superstars Honey Wilder, Joanna Storm and Joey Silvera, every second of this arousing piece of erotica burns with nonstop sex. Soon you'll discover what happens when you Never Sleep Alone.for some people, it's always an easy rule to follow!