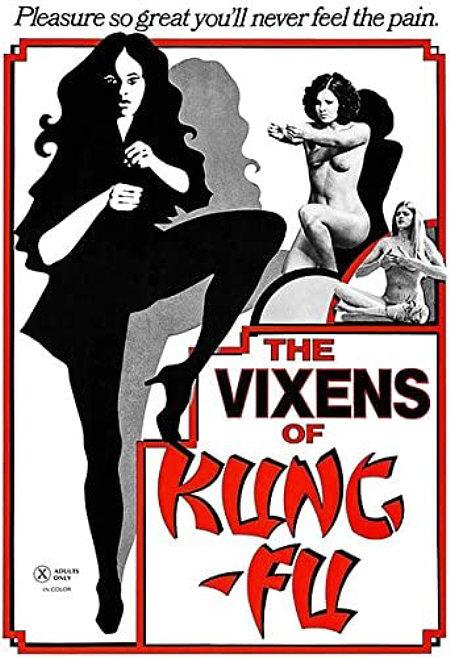 File size: 2430 MB
Release Year: 1975
Cast: Bree Anthony / Tony Richards / Peonies Jong
Duration: 1:11 Hour
Resolution: 1280 x 720 Pixel
Tags: Vintage, Retro, Oldie, Classic, Feature, Story, Outdoor, Hairy
The Vixens of Kung Fu1280 x 720 Pixel - MP4 - 1:11 Hour - 2430 MB
Auch: A Tale of Yin Yang

Cast: Bree Anthony, Tony Richards, Peonies Jong

Studio: -
Director: Bill Milling
Country: USA
Released: 1975
Category: Vintage, Retro, Oldie, Classic, Feature, Story, Outdoor, Hairy, HD

Video:
Codec: 
Laenge: 1:11 Std.
Aufloesung: 1280*720 Pixel
Bitrate: 4750 Kbps
FPS: 23,97

Audio:
Sprache: Englisch
Codec: AAC
Sample-Rate: 48000 Hz
Bitrate: 128 Kbps

A hooker is drugged and gang raped, runs away and finds protection with a clan of girls trained in kung fu by a martial artist. With this help, the young woman will take her revenge.

The Vixens of Kung Fu (A Tale of Yin Yang) is a 1975 American pornographic martial arts exploitation film produced and directed by Bill Milling, under the pseudonym Chiang. It stars Bree Anthony, Tony Richards, Peonies Jong, and C. J. Laing, and follows a prostitute who is gang raped, and who seeks revenge against her rapists after being trained in kung fu with a clan of other women by a martial artist. The film received an X rating from the Motion Picture Association of America.