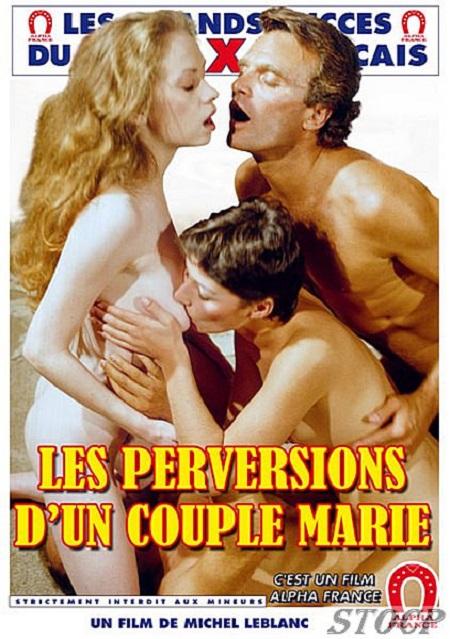 File size: 1564 MB
Release Year: 1983
Cast: Cathy Menard / Carole Pierac / Marianne Aubert / Claire Lenoir / Patricia Benson / Gabriel Pontello / John Oury
Duration: 1:35 Std.
Resolution: 768 x 576 Pixel
Les Perversions d'un Couple Marie
768 x 576 Pixel - 1:35 Std. - 1564 MB
Auch: Ardeurs perverses, Hot Bodies, Libres echanges, Wilde Lust im Sommerwind, Heisse Haut im Sommerwind

Cast: Cathy Menard, Carole Pierac, Marianne Aubert, Claire Lenoir, Patricia Benson, Gabriel Pontello, John Oury

Studio: Alpha France
Director: Michel Lemoine
Released: 1983
Category: 80s, Oldie, Vintage, Retro, Classic, Feature, French, Oral, Anal, Straight, Group, DP, Double Penetration, Hairy

Video:
Codec: MKV
Länge: 1:35 Std.
Auflösung: 768*576 Pixel
Bitrate: 2048 Kbps
FPS: 25

Audio:
Codec: AAC
Sample-Rate: 44100 Hz
Bitrate: 192 Kbps

In Episoden aufgeteilt: nein

The breathtaking beauty of the Swiss Alps provides the backdrop for smoldering sensuality in HoBo. Roland, a handsome forty-year old businessman, is quite fond of his lovely wife, Doris - but that doesn't stop him from taking advantage of the lovely young girls who are always attracted to him. Not that Doris isn't open-minded, however - after seeing an erotic movie with her husband, the couple ends up going with a lovely young woman and engaging in a torrid threeway affair. But this erotic interlude leaves Doris with a bad taste, and she gives Roland the perfect opportunity to bring home all the girls he's ever wanted; and Doris gets a chance to live it up with Didier and his best friend. But too much of a good thing is the downfall of this liberated couple. They will catch themselves indulging their hot bodies in some very hot sex!