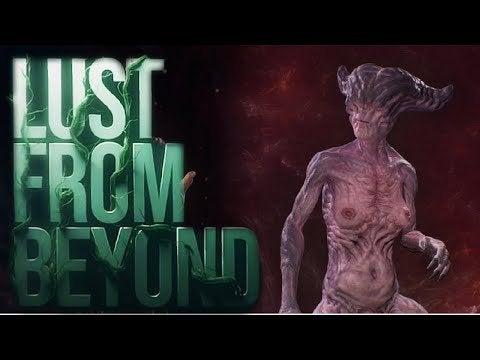 File size: 7.81 GB
Tags: Lust from Beyond
Year: 2020
Genre: 3D, ADV, Horror, Puzzle, Male protagonist, Monster, Graphic violence, Vaginal sex, Groping, BDSM, Sex toys, Unity
Censorship: uncen
Platform: PC/Windows7
Language: eng
System requirements:
OS: Windows 7,8,10 / CPU: i5 / RAM: 8GB / VRAM: 2GB / HDD: 10GB
Description:
Open the gate to a realistic world full of desire, fascination and fear!
LUST FROM BEYOND: PROLOGUE is a story introduction to full version of LUST FROM BEYOND. Don't treat it like a demo - it's standalone short game without spoilers from the main game.
STORY:
Christopher is tormented by visions of a sinister land full of lechery and pain. To learn its secrets, he joins the Cult of Ecstasy, whose members seem to know the answers to his disturbing questions.
Christopher learns the cult's life from within, getting lost in its blasphemous and sexual customs. Pleasures of this world are soon not enough. The cultists, following Christopher's visions, attempt to enter Lusst'ghaa - the Land of Ecstasy beyond the borders of our reality.
1.Bold erotic themes adapted to horror convention
2.Gameplay from the point of view of an occult sect's member
3.World inspired with the works of Lovecraft, Giger and Beksiński
4.Exploring a graphically advanced environment, full of interactive items
5.Ingenious puzzles
6.Running from, and even fighting otherworldly monsters!
7.Rich sound and music design