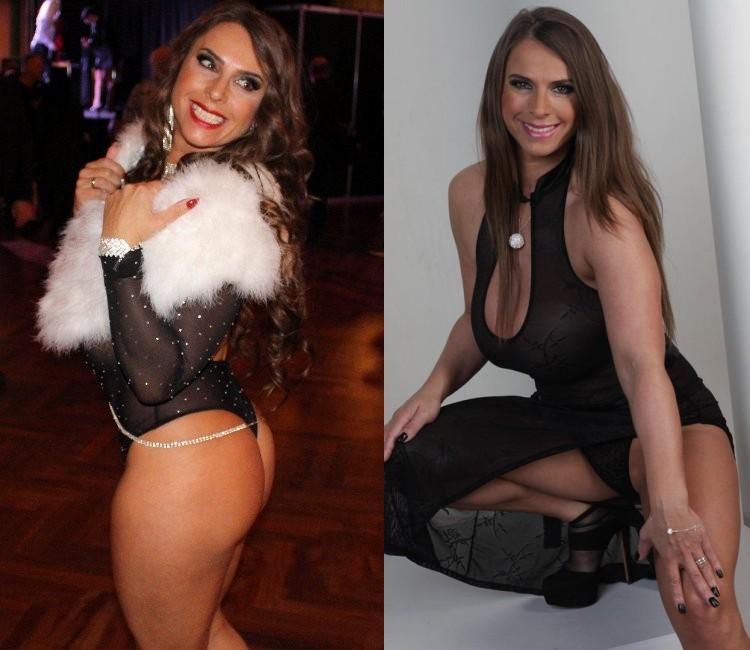 File size: 168.980 MB
Cast: Sexy-Susi / Susanne Nigbezsmieta / Jadwiga Baginska / Magda Polak
Duration: 1500
Tags: Big Tits, Anal, Facial, Deepthroat, Cum in Mouth, Milf, Interracial, Mature, Outdoors, Double Penetration, Squirting, European, Gangbang, Fisting, Piss, Cum Swapping
Hi, my name is "Sexy Susi" ...
... of course that's not my real name. But it's my stage name since many, many years and even close friends call me "Susi". I am from Poland, to be more precise from the vicinity of Gdansk. Thus my mother's tongue is Polish, but I think, my German is fairly understandable ...
They tried to teach me Russian at school, possibly I have forgotten some in the meantime ...
I do understand a bit of English, French and Dutch. 
I was born in april 1972, so actually I am 48 years old. This is my true age. I hate lying about one's age. I know colleagues being 39 years old. Since 13 years. Or likewise.
I am married and have kids. That's enough private information. But some guys need to know: I do not look for a new husband or else.
I came into porn biz in 1998. So it's really 22 years now I am working in front of cameras. I am frequently asked, how. Well simple: It was an ad in a local newspaper. It was "MMV", I think, looking for new faces whilst shooting in Poland. I gave it a try. And I liked it. Honest to say: It was much better payed then the job in the grocery store I used to work in beforehand.
In the meantime I worked for many international companies. I do not want to single out some of them. Just check my list of films to find out. I have no problem calling myself a porn-pro. I hesitate to call myself a porn-star. Other may do, I don't.
I have started to work in clubs as a show-act some years ago. I am not quite sure, it's about 8 years now. I have invested a lot in my shows and I think they are worth to be enjoyed. I like to entertain. I love applause ...
Last but not least, I am working as an escort to. I am trying to give my customers the impession that they are respected as customers. I am not pretending to offer services, which I would not really be prepared to offer in the end. I do not lie about my dos and don'ts. On the other hand I do expect everyone to respect me, as a human being and a woman. I have good reason to stress this point.
I'm quite often asked, how long I am going to do what I do. Let me put it like this: I did not start my profession with 100% performance and I will not stop out of a sudden. I will like my job as long as my fans and customers like me.
Susi
Genre: Natural Tits,Big Tits,Anal,Facial,Deepthroat,Cum in Mouth,Milf,Interracial,Mature,Outdoors,Double Penetration,Squirting,European,Gangbang,Fisting,Piss,Cum Swapping,German,Bukkake,Piss in Mouth,Polish,
Cast: Sexy Susi, Susanne Nigbezsmieta, Jadwiga Baginska, Magda Polak,
Clips: 92
Pics: 3000
Size: 168.980 MB
Duration: 1500 min