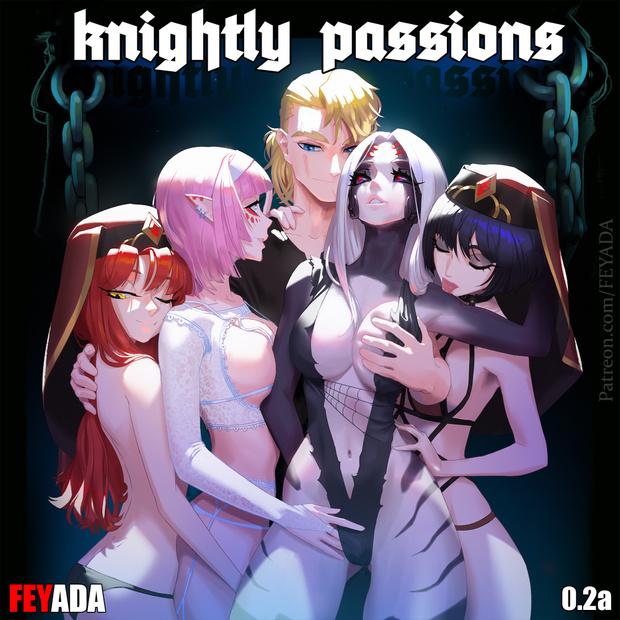 File size: 1 Gb
Tags: RPG, Anal, Animation, Male protagonist, Masturbation, Monster girl, Oral, Sex toys, Vaginal
Year of issue:
2020
Release date:
2020/12/30
Genre:
RPG, Anal, Animation, Male protagonist, Masturbation, Monster girl, Oral, Sex toys, Vaginal
Censorship:
Missing / There is a patch to remove
Developer/Publisher:
FEYADA
Platform:
PC / Win, Mac, Linux / Android
Publication type:
In development
Version:
v0.3d New Year's Adventures
Game language (plot):
Russian + English
Interface language:
Russian + English
Voice Language:
Unknown/Other
System requirements:
OS: Windows, HDD: 378 MB
Info:
What could be better than the good old adventures of a brave hunter in the harsh world of the Middle Ages?
Adventures in the world of magic, of course! Scary monsters, evil sorcerers, cruel lords, vile mercenaries - this is just a small part of what our main character will face when he sets out to find his sister.
On his way, he will meet treacherous traps, deep dungeons full of treasures, mysterious palaces with adventurous princesses, lustful witches' huts, ancient ruins hidden by a magical veil, and much more. Will he be able to find true friends and comrades in this world? Will a simple hunter be able to find powerful weapons and artifacts, rise to heights unknown even to glorious knights? And will he have enough strength to resist the strongest weapon of the devil - temptation? All this and much more can be found in the game "Passion of the Knights".