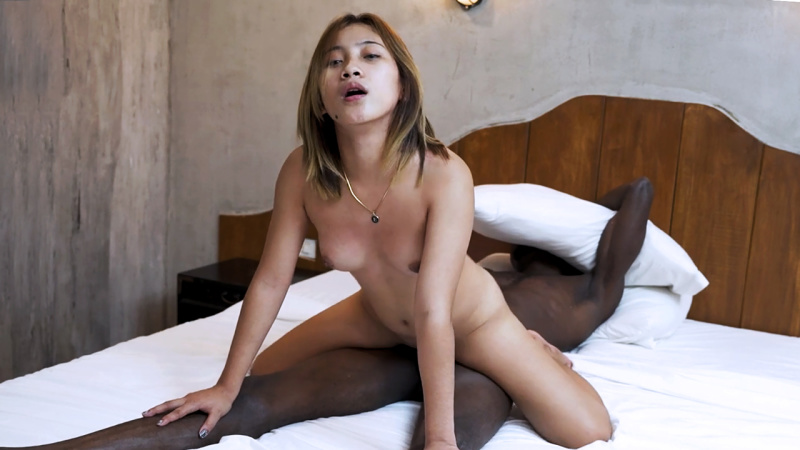 File size: 2383 MB
Duration: 44 min
Resolution: 1920x1080
Tags: Amateur, Asian, Brunette, Big Dick, Cowgirl, Cumshot, Petite, Tourist
Of course, everyone knows beautiful Dianne Abalos, at least we thought. Turns out, this horny stud set out on a Black Patrol Porn search to find her. The fact is, he only heard about her recently. However, that gossip was strong enough to inspire a late-night scouring of the back streets of Manila. Certainly, we have said many times that it takes a true monger to find sexy Filipina pussy. Moreover, it certainly wasn't lost on this hung tourist. So, off he went into the evening and eventually found his prize. That's right, lovely Dianne was right there waiting for him. What happens next, you have to see to believe...
Once our guy finally caught up with Dianne, she looked stunning. Clearly, his excitement and anticipation were merited. Following that, it was back to the hotel for some sucking and fucking. Those that know Dianne, know she loves sucking cock. Truth is, she is a virtual expert in oral sex. Once he asked if she wanted to suck his big dick, she literally jumped on his stiff bone tongue first. As you will see, the girl really is an oral expert. Literally, she had him rock hard in a matter of seconds. Now, it was time to fuck.
As has been mentioned, this black patrol porn search was a win. Truth is, he never had Pinay pussy this good. Fortunately, Dianne is a seasoned pro and knows how to handle a big dick. Moreover, Dianne has a gorgeous body and a sexy ass. Especially, when she is fucking cowgirl style. When we say take out your dick now, we mean it. The fucking is hard and his cumshot is huge. Positioning himself over her chest, he unloads a massive dump of hot cum, which Dianne eats all up. Definitely a triumphant ending to an in-depth late-night search, which you will love.