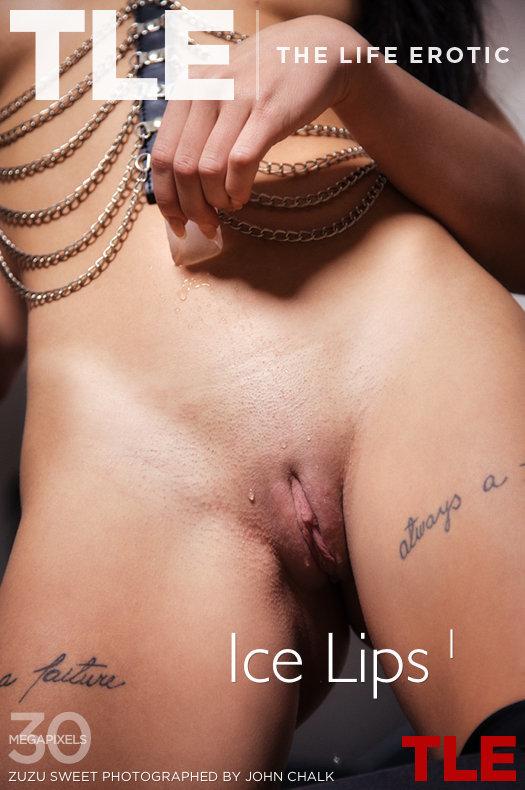 File size: 252,45 MB
Release Year: 20.05.2023
Cast: Zuzu Sweet
Resolution: 4480 X 6720
Tags: Solo, Orgasm, Masturbation, Vibrator, Dildo
JPG | 100 | 4480 X 6720 | 252,45 MB
In a freak spring heatwave, sexy black-haired Czech babe Zuzu Sweet feels like she's starting to sizzle. A bowl of ice is helping her to handle the soaring temperature, and she sucks and slurps on it with relish, letting it melt against her tongue and drip down her thirsty throat.
Feeling overdressed for the weather – and for the fetish fun she's planning – she strips off her black crop top. This leaves her perfect breasts bared and framed by a kinky leather-and-chains bondage harness. She strokes her French-tipped fingers over her tits, homing in on her nipples. They stiffen at her touch, then she circles them with a nugget of ice, teasing them fully erect.
Pouting her red lips and shaking her raven mane, Zuzu strips off her tight rock-chick pants to expose her glorious peach of an ass. As she bends forward, balanced on her heavy platform boots, her shaved pussy peeks out between her cheeks, and she rubs a piece of ice over it.
The relief as it touches her hot skin is immediate but short lived.
Lying back on her couch, she melts one piece of ice after another against her naked body then trails a huge chunk in between her thighs. For a couple minutes she works it over her pink, squirming with pleasure as the water trickles down her ass crack and onto the leather cushion. As her flesh starts to feel numb, she sucks on the ice, savoring her pussy juices off of it, then drops it back in the bowl.
She plunges her fingers deep inside of her snatch – they feel red-hot in contrast to her cold flesh – and she moans out loud as they probe and pound, sinking in knuckle-deep. She reams herself doggy-style, leaning over the back of the couch. Then, as she starts to cum, she grabs the ice again, holding it against her pulsing clit until her entire body shivers with pleasure…