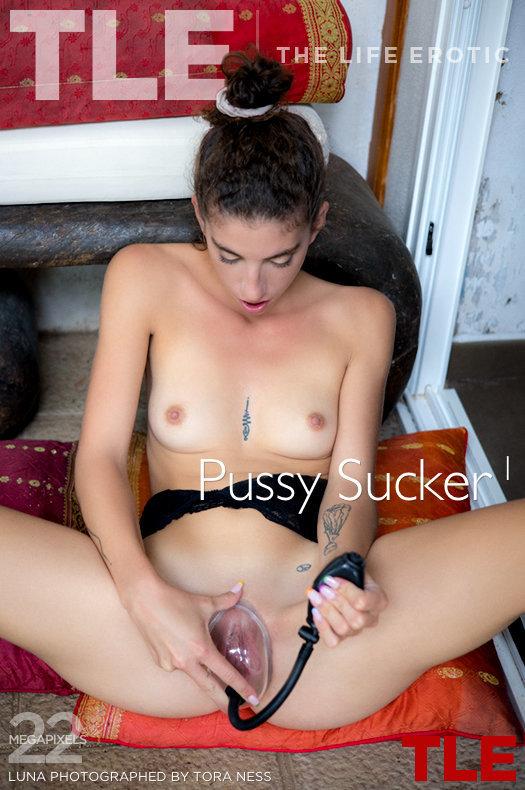 File size: 328,53 MB
Release Year: 16.05.2023
Cast: Luna C
Resolution: 3648 X 5472
Tags: Solo, Orgasm, Masturbation, Vibrator, Dildo
JPG | 120 | 3648 X 5472 | 328,53 MB
Sexy tattooed brunette Luna C insists she created her terrace nook for reading, relaxing, and sipping on summer drinks. But – she confesses, with a sassy smile – it's also her favorite outdoor spot for solo sex, especially when she has a new toy to test out. Wearing only black underwear she dances in the sun, showing off her beautiful body.
As she lounges on a cushion, she eases down her bra to free her breasts – creamy-pale and perfect against her golden tan, and crowned with rosebud nipples. She caresses them, then suddenly yanks her panties to one side to flaunt her shaved pussy, fleshy labia and tight asshole. Then it's time to break out the latest addition to her collection.
Her pussy sucker is simple – hand-operated, with a vacuum cup and squeeze-bulb. But as she experiments, placing it over one tit, she lets out a squeal as she realizes just how powerful it is. She gives the other breast some attention, but when she's horny, she gets impatient. She positions it over her crotch… then squeezes hard.
It's almost too much to take… Luna loses focus – and also the suction, as the cup slips. She fools around, striking poses as she strips off her panties. Then she's ready for round two – and this time she's serious. She presses the sucker firmly over her juice-smeared snatch, then squeezes the bulb again. Her flesh expands, almost filling the transparent cup – then, when she releases the vacuum, it stays swollen and super-sensitive.
Her fingers piston between her puffy pink lips and barely skim her clit before she hits the point of no return. Her orgasm tingles then shudders through her entire body, and she keeps frigging herself until she's all cum out. Usually, she slumps back spent, but this time it gives her an insatiable burst of energy – and soon, she can't keep her hands off of herself…