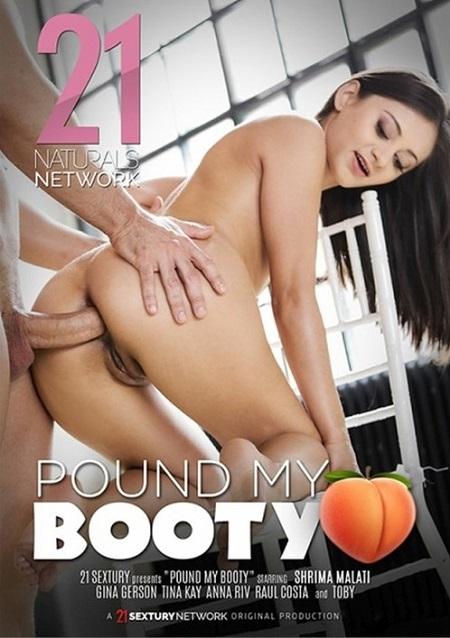 File size: 1205 MB
Release Year: 2021
Cast: Tina Kay / Gina Gerson / Shrima Malati / Anjela Vital / Totti / Raul Costa
Duration: 1:40 Std.
Resolution: 854 x 480 Pixel
Tags: Teenager, Young, Teens, Anal, Blowjob, Cumshot, Facial, Outdoor, Rimming, Small Tits, Tiny Tits, 18 Plus
Pound my Booty
854 x 480 Pixel - 1:40 Std. - 1205 MB
Cast: Tina Kay, Gina Gerson, Shrima Malati, Anjela Vital, Totti, Raul Costa

Studio: Sextury Network
Released: 2021
Category: 18 plus, Teenager, Young, Teens, Anal, Blowjobs, Cumshot, Facial, Outdoor, Rimming, Small Tits, Tiny Tits

Video:
Codec: MP4
Länge: 1:40 Std.
Auflösung: 854*480 Pixel
Bitrate: 1500 Kbps
FPS: 30

Audio:
Codec: AAC
Sample-Rate: 44100 Hz
Bitrate: 128 Kbps

In Episoden aufgeteilt: nein

Sexy Shrima Matali is feeling very naughty this morning. She wants her man Toby balls deep inside her. She turns him on with a sexy little striptease number that leaves him hard before offering up her ass for him to stretch with his throbbing cock! This has to be the best anal sex Toby ever had! The stunning Gina Gerson enjoys having a good hard dick in her tight little ass in the morning! The blonde hottie takes Raul Costa's big dick and plays with it for some fun! Gorgeous brunette Tina Kay is taking a few selfies in the loft when Raul Costa joins her for some hot naughty action. He immediately starts to kiss and caress her amazing body. Tina then pulls out his throbbing cock and sticks it in her warm mouth. Swallowing his rod down her throat. Horny Anna Riv takes some time outside to enjoy the sunlight in her sexy lingerie. She takes Toby close to her body and kisses him before getting her ass licked. Anna then spreads her ass open for his stiff hard cock. Anna moans in pleasure before he cums on her asshole.