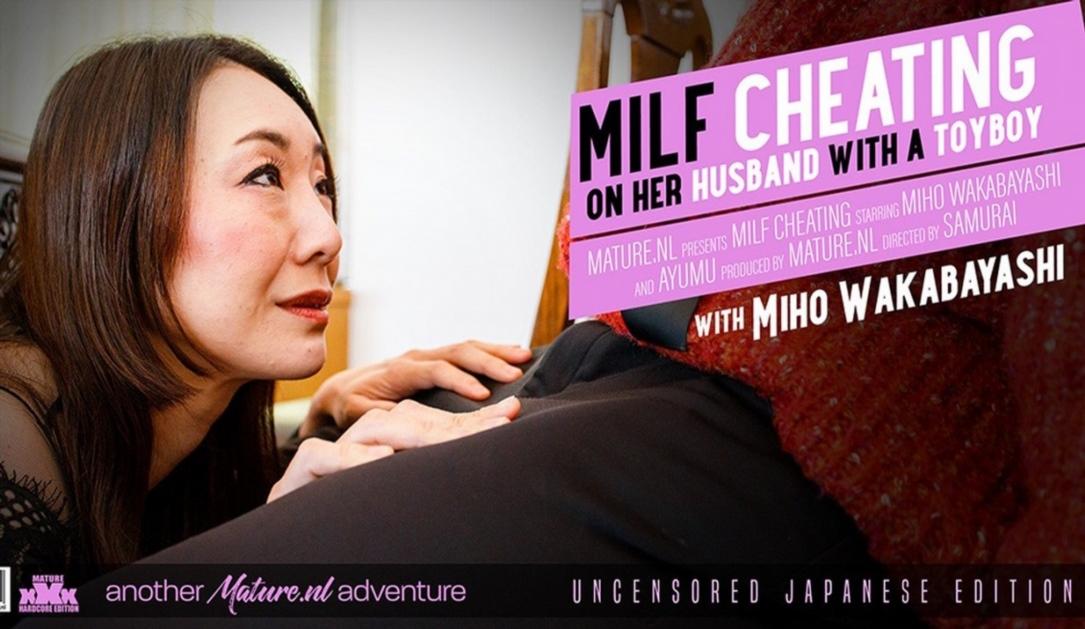 File size: 2.61 GB
Release Year: 18-04-2023
Cast: Ayumu / Miho Wakabayashi
Duration: 00:55:13
Resolution: 1080p
Tags: Puffy Nipples, Hardcore, Skinny MILF, Japanese, Blowjob, Big Nipples, Asian, Toy boy, Nipples, Pussy Eating, Doggystyle, Asian Creampie
Ayumu (21), Miho Wakabayashi (48) - Miho Wakabayashi is a Japanese cheating MILF who has an sexdate with a toyboy  1080p
Release Year: 18-04-2023                              
Cast: Ayumu (21), Miho Wakabayashi (48)                                  
Genres: Puffy Nipples, Hardcore, Skinny MILF, Japanese, Blowjob, Big Nipples, Asian creampie, Toy boy, Nipples, Pussy Eating, Doggystyle, Asian, Creampie, Old, Sucking Dick, Pussy Licking, Skinny, 69, 40 Plus, Cunnilingus
Japanese Miho Wakabayashi is a very horny cheating MILF that has a sexdate with a toyboy. But what the young doens't know is that she's married and she took him to her house were her husband is sleeping!
But cheating MILF Miho Wakabayashi is so horny that she just want to be fucked by the strapping young lad, and doesn't care if her husband is in the room where they are goning to do it! She starts by sucking the toyboy's hard cock at the dinner table, but lures him right after to the bedroom where the real hard fucking begins, the same bedroom where her husband is sleeping.
The young guy finds it all a bit weird, but is so in love with that horny Japanese cheating MILF that he does everything she begs him to do. So they fuck right there and it is the best sex the boy ever had!
Time: 00:55:13                                      
File: MPEG-4
Video: 1920x1080               
Audio: mp4                 
File Size: 2.61 GB