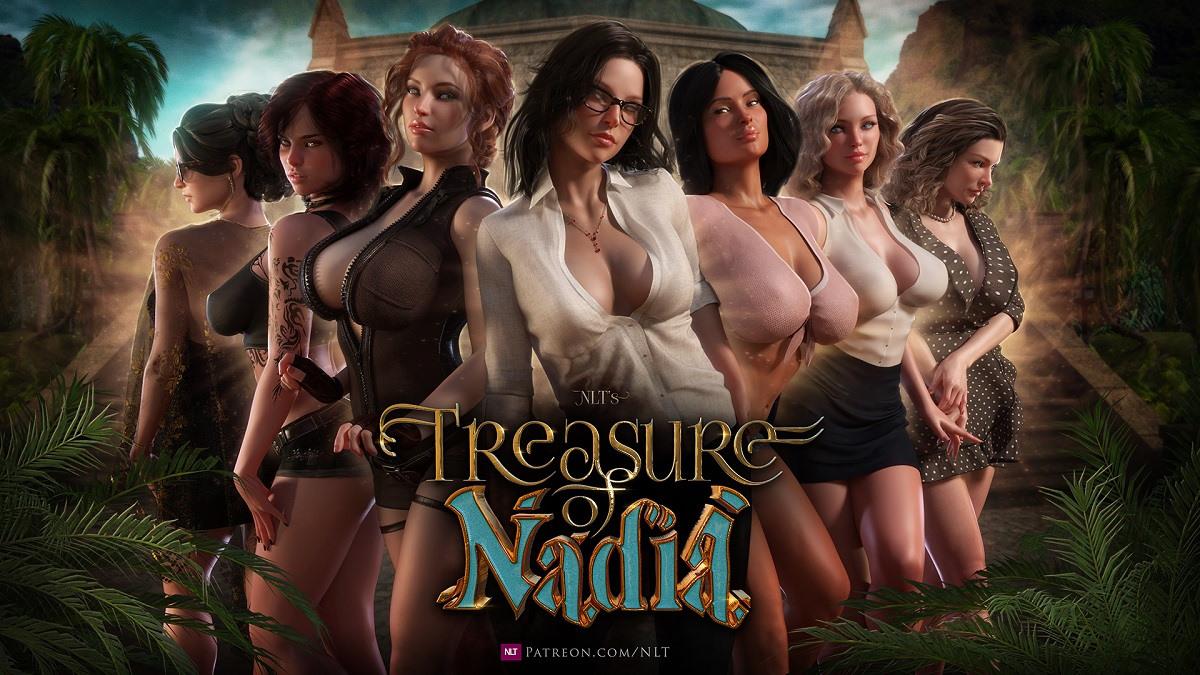 File size: 22,3 Gb
Tags: Ahegao, Anal, Animation, Big ass, Big tits, Drugs, Exhibitionism, Groping, Group sex, Handjob, Incest, Lesbian, Male protagonist, Masturbation, Milf
Release year: 2019
Release date: 2021/11/15
Genre: RPG, 3DCG, ADV, Ahegao, Anal, Animation, Big ass, Big tits, Drugs, Exhibitionism, Groping, Group sex, Handjob, Incest, Lesbian, Male protagonist, Masturbation, MILF, Oral, Sex toys, Stripping, Teasing , Titfuck, Vaginal, Virgin, Voiced, Voyeurism
Censorship: None / There is a patch to remove
Developer/Publisher: NLT Media (Patreon), Steam
Translation that you can say:
Platform: PC/Windows/Mac/Android
Publication type: In development
Version: v1.0112 + v96101 Walkthrough + Saves
Game language (plot): English
Interface language: English
Voice language: English

System requirements:
OS: Windows; HDD: 8.91 GB
Info:
Treasure of Nadia is the sequel to Lust Epidemic. In Treasure of Nadia, you will play as a guy who intends to follow in the footsteps of his dead father and become a famous treasure hunter. And of course, in your adventures you will meet many (12!) charming girls!
Location of safes:
Windows: UsersAppDataLocalUser Data.
Mac: Users/Username/Library/Application Support
Android: The save files are in android/data but are only accessible in rooted phones.