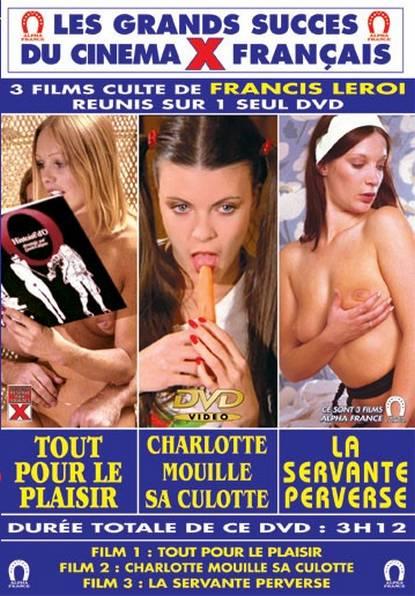 File size: 1.09 GB
Cast: Lydie Begey / Jenny Feeling / Karine Gambier / Monique Carrere / Samantha
Resolution: 688x448
Tags: Vintage, Blowjob, Classics, Teens, Milf, DVD Rips, France

Show/hide text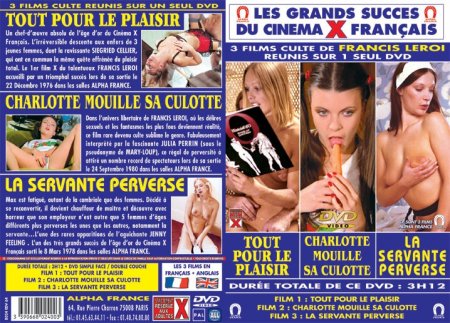 Maxime is a burglar. We see him being caught red-handed by the female house-owner (Samantha) and forced to have sex with her at the point of a gun. He and his accomplice attempt a change of career and they apply for the jobs of butler/chauffeur and gardener at a large house. They arrive just as a funeral is ending. The house is entirely populated by females - a randy teenager (Lydie Begey) who has lessons at home, a blonde in her twenties (Karine Gambier) and a middle-aged busty brunette (Monique Carrere), plus the housemaid (Jenny Feeling). They exhaust Maxime with their constant sexual demands - and the maid also seduces the coal delivery man - but Maxime abandons them, all now pregnant, in the last scene, when he skips away gaily with his mate.
Genre : Vintage, Blowjob, Classics, Teens, Milf, DVD Rips
Country: France
Name : Lydie Begey, Jenny Feeling, Karine Gambier, Monique Carrere, Samantha
Year of release : 1978
File Type: AVI
Dear users as the owner of premium account you have the ability to
Watch Online
!!!