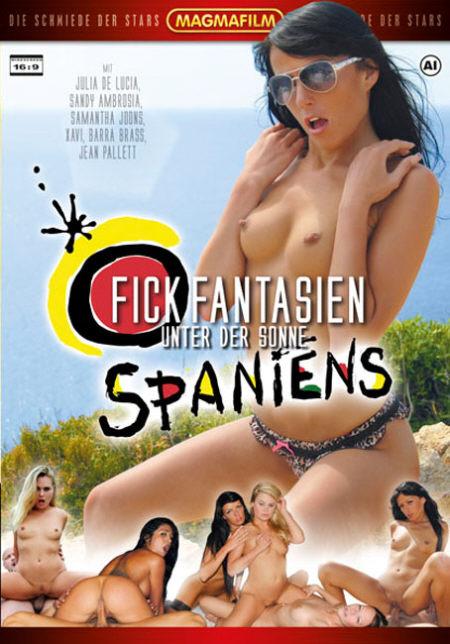 File size: 1177 MB
Release Year: 2014
Cast: Julia De Lucia / Sandy Ambrosia / Samantha Joons / Xavi / Barra Brass / Jean Pallett
Duration: 1:15 Std.
Resolution: 720 x 404 Pixel
Tags: Deutsch, German, Outdoor, Oral, Blowjob, Straight
Fickfantasien unter der Sonne Spaniens
720 x 404 Pixel - 1:15 Std. - 1177 MB
Cast: Julia De Lucia, Sandy Ambrosia, Samantha Joons, Xavi, Barra Brass, Jean Pallett

Studio: Magma
Released: 2014
Category: Deutsch, German, Outdoor, Oral, Blowjob, Straight

Video:
Codec: MP4
Länge: 1:15 Std.
Auflösung: 720*416 Pixel
Bitrate: 2000 Kbps
FPS: 25

Audio:
Codec: AAC
Sample-Rate: 48000 Hz
Bitrate: 125 Kbps

In Episoden aufgeteilt: nein

Three hot Spanish chicas enjoy wild sex games among themselves in a chic hotelsuite. Wild and unrestrained! A horny Señorita on the coast. A car stops, a guy gets out, leads the beauty to the romantic cliffs and takes care of her according to all the rules of the art. Julia de Lucia has a dream body. She takes her Latin lover in the bath, sucks his hard cock to the limit and lets him fuck her hard and hard. A blonde beauty loves it uninhibited and adventurous. Under a blue sky in a bay by the sea, she does it herself, then she gets it herself from a strange guy.