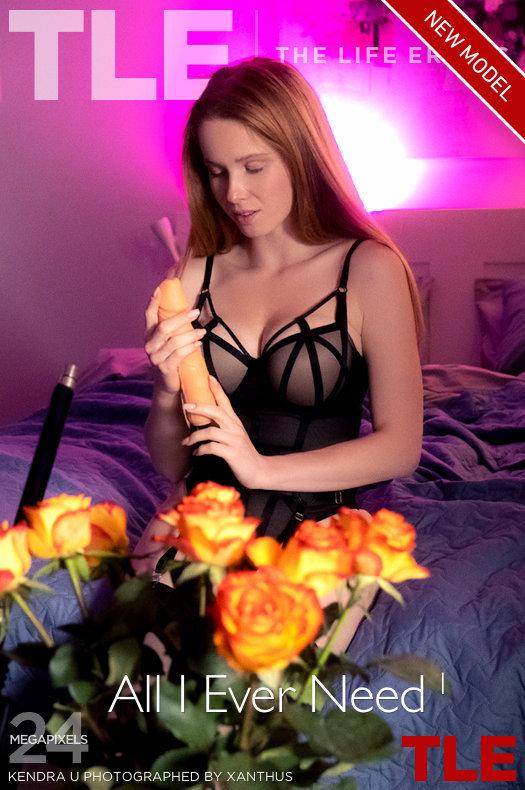 File size: 450,05 Мb
Release Year: 12.01.2023
Cast: Kendra U
Resolution: 6000x4000px
Tags: Solo, Orgasm, Masturbation, Vibrator, Dildo
JPG | 112 | 6000x4000 | 450,05 Мb
Sizzling-hot redhead Kendra U is insatiable, and now she has finally met her match. She has a date with the perfect sex machine – literally – to give her the hard, relentless pounding she has been craving. Dressed in a sheer, slinky black teddy, stockings, garters and heels, she enters her bedroom.
Juiced up with excitement she is still a little nervous as she examines the device. She caresses and sucks on the realistic dildo, gauging the length and girth as her manicured fingers stroke the shaft and her mouth stretches wide open around it. Daunted but determined, she pops the crotch of her teddy and fingers her shaved pussy. Then, satisfied that she could not be any wetter, she rolls on her belly.
Kendra loves to be plowed doggy-style, and moans softly as the dildo pumps her from the rear. She splays her buns, fingertips teasing the rim of her asshole, as she inches back to take the shaft even deeper inside of her. She raises one leg on the bed, sighing with pleasure as she bends her knee and feels the garter strap tighten against her bare cheek.
The machine is the tireless partner of her horniest dreams, but now her clit is aching for attention. She moves onto her back, re-inserts the dildo, then strums her puffy nub, fingers moving in circles. Within a couple minutes she is right on the edge of orgasm, battling to hold back but unwilling to break the rhythm.
In-out, in-out, in-out… Kendra feels like she could last all night. Then one tiny shift, the slightest move, and suddenly she's cumming hard. Powerless to resist she bucks and squirms, wringing out every drop of pleasure. Even after she hits the off-switch, her well-pounded pussy pulses and spasms around the motionless dildo. Carefully, she removes the toy from the metal rod, so she can lap her sticky juices off of it…