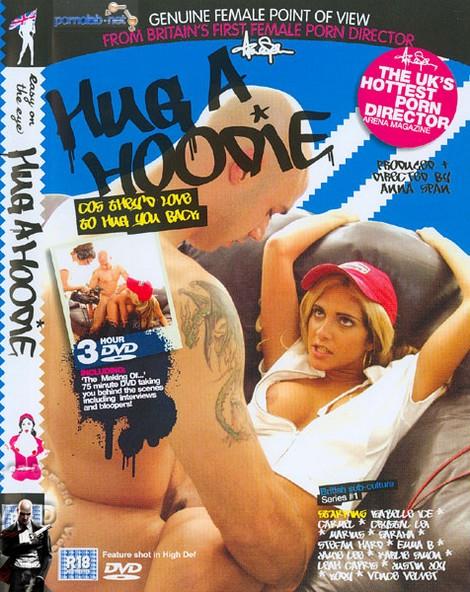 File size: 1005 MB
Cast: Jamie Lee / Marlie Simon / Justin Joy / Crystal Lei / Vince Velvet / Leah Caprice / Carmel Moore / Isabelle Ice / Sahara Knite / Stefan Hard / Marius / Kody / Emma B
Resolution: 848x480
Tags: Anal, Oral Sex, Threesomes, lesbian, dildo, Interracial, British, DVD Rips

Show/hide text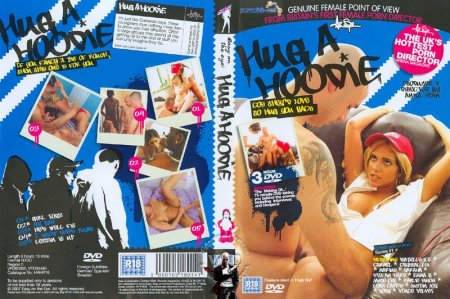 Anna keeps her finger on the national zeitgeist with this examination of the social problems of young people today. With interviews with leading politicians and social commentators, she examines why today's young men want to wear hooded sweatshirts and stick their cocks into the cunts of sexually uninhibited young women. Well actually she doesn't, but that last bit is true.
Fortunately the hoody theme is not overdone, tending to be limited to the establishment shots where groups of youngsters are seen chatting with their mates on housing estates. In the first scene, chavs Carmel and Karlie are chatting on the balcony of their flat when Vince Velvet and Kody turn up from the Council to measure up for redecoration. Fortunately the girls think that Kody measures-up as they persuade him to undress by taking their own clothes off. When Vince returns, all three are nearly naked and he needs no encouragement to strip off and fuck Carmel (who still wears her baseball cap). Kody fucks Karlie doggystyle but looks like he's losing wood, so Vince moves across and fucks Karlie up the bum before pulling out and shooting over her buttocks while Carmel watches.
After taking a bath, Sahara invites the boy next door, Justin Joy, round for sex. After some small talk, Sahara lets her robe slip revealing some pretty blue underwear. Justin needs no further encouragement and moves across to strip Sahara. The pair move to the sofa where they fuck in missionary and cowgirl before moving to the floor where Justin slips his big black cock up Sahara's bum. Sliding into spoons, Justin's cock stays in Sahara's arse as she finds a vibrator to fill her pussy and bring herself off. No visible cumshot.
Along with a couple of members of the production crew, Stephan and Marius meet Antonia and Leah out on the estate and invite the girls back to Stephan's. The flat needs a bit of work, still no Sky tv, but the bed is big enough for all four, which is where they all end up. Eventually eveyone ends up naked when Antonia climbs on top of Marius's sheathed cock while Leah mounts Sephan. The girls swap partners, moving to reverse cowgirl and finally missionary in a fine example of synchronised sex. The boys then wank over their partners' chests and the girls lick each other clean.
The combination of a new haircut and smart black suit give Isabel a look of feminine power that she should exert more often. Here she meets a bunch of young hoodies lurking in the local laundry. She selects three of the 'lads', Kody, Vince and Justin, to take back to her flat where she lines them up and sucks their cocks. Stripping to her very pretty pants she stands over Justin as he wanks off, then concentrates on Vince and Kody, rimming them both before Kody explodes over her face.
Having failed to pick up a young man, Crystal-Lei and Emma return home for sex with each other. Crystal-Lei finds a double ended dildo so the girls undress each other, removing their track suits and underwear. They then proceed to pleasure each other with a variety of dildos, fingers and an empty wine bottle, before finally Emma pushes a few of her toes into Crstal-Lei's pussy rendering both young women satisfied.
Anna Span is one of the few UK producers with an identifiable personal style. Even luminaries like Ben Dover and Terry Stephens have had their style aped so that a personal appearance is required to confirm auteurship. Each 25 minute episode is a little story where the fucking is just part of the action and there's not a checklist of positions on the script. If you like Anna's style then this will be an enjoyable couple of hours, although for me the sight of Isabel Ice getting three guys back to her place and stripping but not fucking them all was a major disappointment.
The DVD comes with a separate 70 minute film on the making of the main feature. Although it would have benefited from a little tighter editing, the film shows not only the trials and tribulations of a porn producer in an industry where no shows and last minute changes are the norm, but also the performers themselves explain their own lives in the business.
Genre : Anal, Oral Sex, Threesomes, lesbian, dildo, Interracial, British, DVD Rips
Country: UK
Name : Jamie Lee, Marlie Simon, Justin Joy, Crystal Lei, Vince Velvet, Leah Caprice, Carmel Moore, Isabelle Ice, Sahara Knite, Stefan Hard, Marius, Kody, Emma B.
Year of release : 2007
File Type: MP4
Dear users as the owner of premium account you have the ability to
Watch Online
!!!