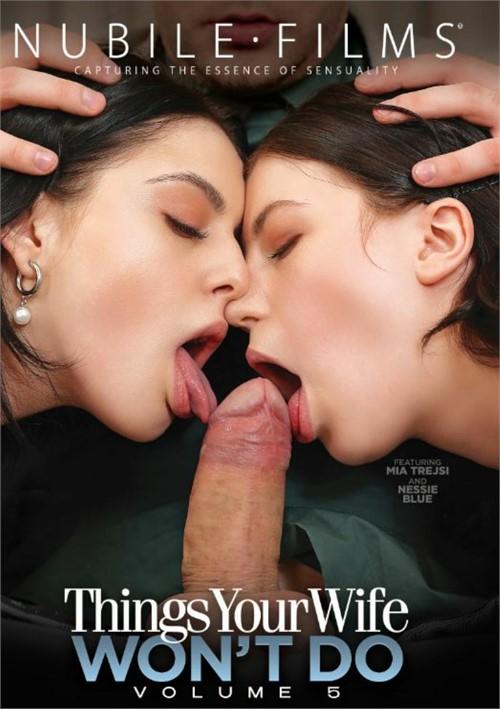 File size: 5.05 GB
Release Year: 2022
Cast: Lily Larimar / Alex Coal / Anna Claire Clouds / Evelyn Claire / Lovita Fate / Mia Trejsi / Nessie Blue
Duration: 01:58:02
Resolution: 1440x1080
Tags: All sex, Blowjob, Big Dicks, Facesitting, Fetish, Group Sex, Threesomes
Mia Trejsi & Nessie Blue
The girls barely make it into the doorway of Mia's apartment before Mia presses Nessie against a wall to capture her lips in a kiss. Taking Nessie's hand. Mia leads her submissive new friend to the bedroom where her boyfriend is waiting.
Alex Coal & Evelyn Claire
Evelyn and Alex have started an intimacy podcast. Evelyn dreams of being tied up and helpless, while Alex is into having her hair pulled or being choked. As the girls chat, Evelyn's boyfriend begins listening in.
Lovita Fate * Mia Trejsi
The girls have been studying for exams, but Mia is ready for a break. She goes to Lovita's desk and delivers a deep kiss as she pushes Lovita against the wall. Now the girl's just need to get Michael to stop studying so the party can really get started.
Anna Claire Clouds & Lily Larimar
Surprised but willing, Anna's man lets her blindfold him. He claims he'd know his baby's touch anywhere, so Anna beckons Lily over to put him to the test. When he begins to suspect something. Anna moves his hand onto Lily's wet twat. Enjoy these lovely trysts in Things Your Wife Won't Do 5.