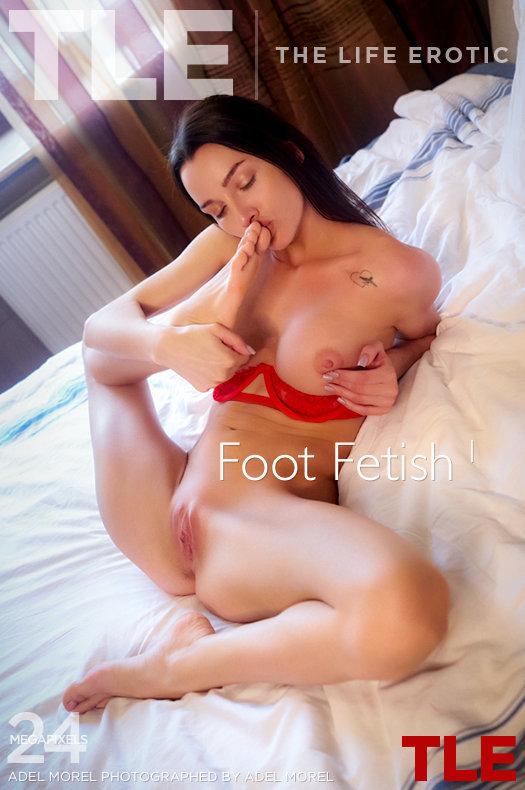 File size: 321,21 Мb
Release Year: 04.01.2023
Cast: Adel Morel
Resolution: 7952x5304px
Tags: Solo, Orgasm, Masturbation
JPG | 95 | 7952x5304 | 321,21 Мb
Want to know a secret? Horny Ukrainian brunette Adel Morel likes to have her bare feet tickled – in fact, it's now become a full-blown fetish. Dressed in red lingerie she soaps them in the bathroom, lingering on every inch. Then she contorts her lithe body, blows off the excess foam, and gives her pedicured toes a playful lick.
In her bedroom, she strips off her scarlet bra and panties to reveal her perfect breasts and shaved pussy. Then, as she massages her soles and heels, she explains – between moans of pleasure – that a lesbian lover used to tickle her feet to tease her, driving her insane. 'Sometimes, I'd almost pee myself,' she purrs. 'Then she tried it while she was inside of me with a strap-on dildo.'
Rolling on her back, she splays her thighs, bends one flexible leg, and begins to masturbate. 'She was plowing me deep and I had one leg raised. Then, as she pounded me hard, she tickled my foot. I was squirming, screaming out loud – but at no point did I say "no" or ask her to stop. So she just kept on tickling… and once I started to cum, I couldn't stop either.
'It was the most intense orgasm of my life, so after that, I'd ask anyone I slept with to tickle my feet – as foreplay and during sex. And when I was alone, I started to play with them myself. Now I can cum just from rubbing them with oil or lotion.'
As Adel's manicured fingers sink in her snatch, she saws her moist lace panty-crotch between her toes, then teases the sweet spots on her sole. Within a couple minutes her body stiffens, then spasms – then she bucks on the sheets, cramming one big toe in her mouth to muffle her screams. And, as her feet flex and kick in delight, you can't help but think how cute they are…