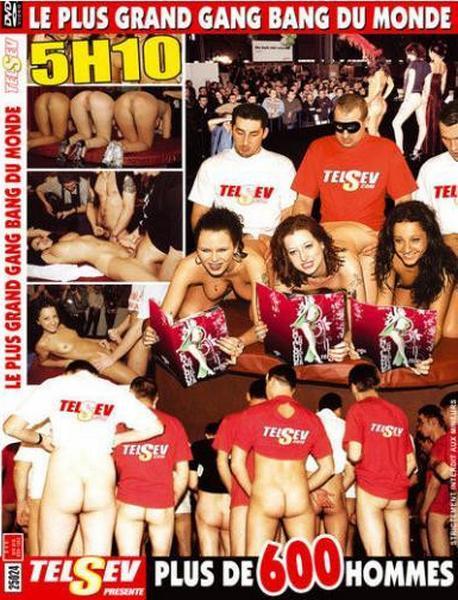 File size: 2.04 GB
Cast: Claire Brown / Mayara Rodriguez / Klaudia Figura
Resolution: 528x384
Tags: Gangbang, Public sex, DVD Rips, Poland, France

Show/hide text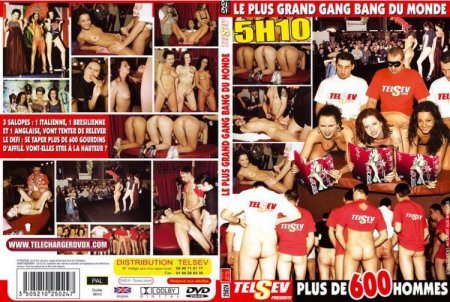 On Sunday, February 10, 2002, a new group sex record was set. Polish porn star Claudia Figure fucked 646 guys in 8 hours.
The previous record was held by American porn star Houston, who in 1998 fucked 620 times in one day.
The current video was filmed during the first annual World Gangbang Championship which was part of the Third Adults Only International Film Festival Fair EROTICON 2002 in Warsaw, the capital of Poland. Three contestants competed against each other and tried to set the record - Claire Brown from Great Britain, Mayara Rodriguez from Brazil and Claudia Figure from Poland.
The championship started at 10 am CET. According to the rules, each contestant has sex with a man from half a minute to a whole minute. In the first hours, Claire Brown led the way and set the pace for the competition. Unfortunately, she was unable to maintain her set speed long enough to win. An exhausted Claire was forced to cut her participation short minutes before 2pm with a score of 466 men. After Claire left, Claudia Figura took the lead - and remained so until the end of the competition. Houston's record was broken at 5:06 p.m. when the judges confirmed the 621st partner to fuck Claudia. Two minutes later, Mayara Rodriguez also broke Houston's record with 621 men. But that was not the end of the competition.
The Gangbang Championship ended at 5:58 p.m. The score of the match was 646 to 633 in favor of Claudia Figure, she was declared the winner. Mayara Rodriguez became vice champion after fucking 633 partners.
Everything that happened was broadcast on a big screen in the main hall of the EROTOCON 2002 festival. The broadcast was watched by about 2000 spectators. Jim Malibu, co-producer of the event (who was also the producer of the Houston video record in 1998), said during a press conference after the championship that it was much easier to organize it in Poland than in the USA. The event was covered by Mark Medoff, an American photographer and reporter. Here is his opinion: "This is amazing. Each case of sex was monitored by judges and taken into account in order to prevent fraud and discrepancies!"
Everything that happened was filmed on 6 cameras.
Genre : Gangbang, Public sex, DVD Rips
Country: Poland / France
Name : Claire Brown, Mayara Rodriguez, Klaudia Figura
Year of release : 2002
File Type: AVI
Dear users as the owner of premium account you have the ability to
Watch Online
!!!