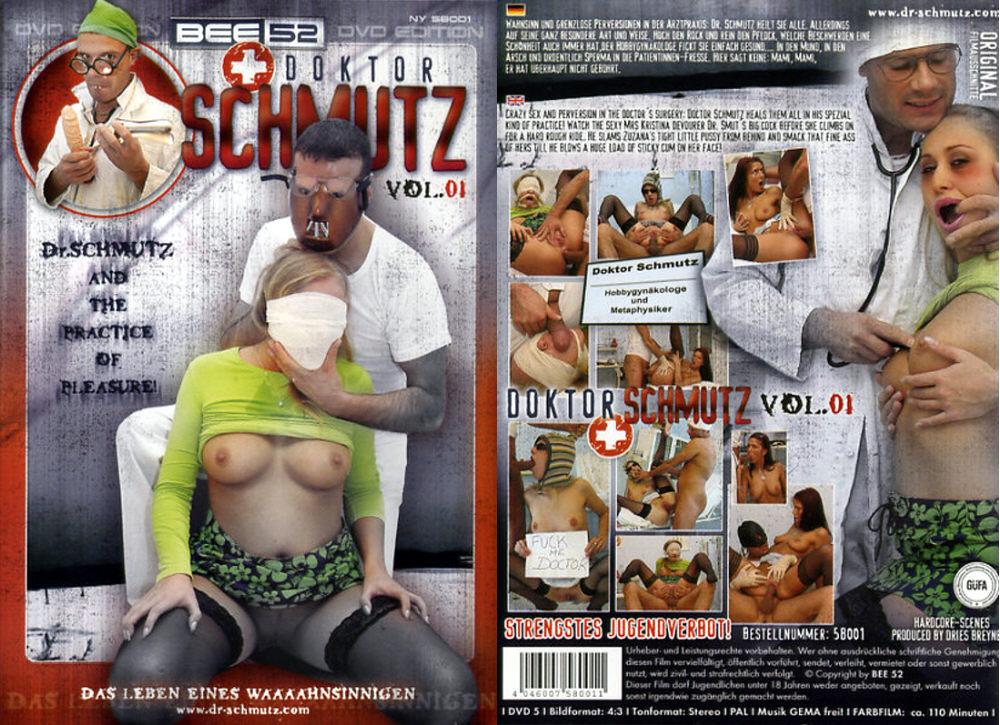 File size: 707 MB
Release Year: 2006
Cast: Lenka / Sue / Sabrina White
Duration: 1:45 Std.
Resolution: 512 x 384 Pixel
Tags: Oral, Anal, Straight, Fetish, Stockings, Germany, German, Deutsch
Doktor Schmutz 1
512 x 384 Pixel - 1:45 Std. - 707 MB
Cast: Lenka, Sue, Sabrina White

Studio: Nylonic
Released: 2006
Category: Oral, Anal, Straight, Fetish, Stockings

Video:
Codec: MP4
Länge: 1:45 Std.
Auflösung: 512*384 Pixel
Bitrate: 777 Kbps
FPS: 25

Audio:
Codec: AAC
Sample-Rate: 48000 Hz
Bitrate: 130 Kbps

Holy mother of insane German medical fetish insanity!!!! Dr. Schmutz is no ordinary doctor; in fact you will find that the beautiful ladies who visit his office are really in for quite a few surprises. Dr. Schmutz loves his speculums, and he sure is a big fan of masks. He sports a Hannibal Lecter mask while fucking a blonde whose face is completely covered with gauze. He gets one stunning patient to suck his asshole and then he rubs his massive cock on her sunglasses followed by compelled socked foot licking. For anybody with any perverted fantasies, this well produced fuck flick with a storyline is sure to get you off, and you might feel oddly good about it.