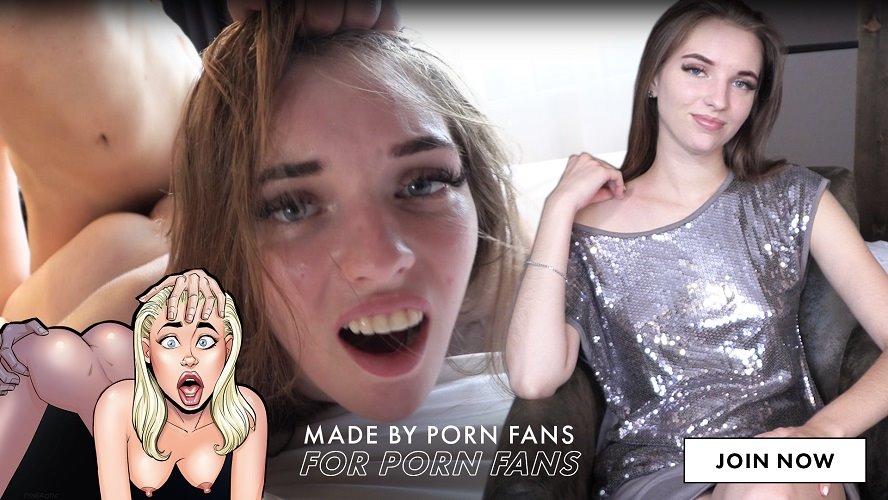 File size: 151,5 Gb
Release Year: 2021
Duration: 13:51:26
Resolution: 2160p
Tags: Blowjob, Hardcore, Point Of View
Year of production:
2021
Genre:
All Sex, Blowjob, POV, Hardcore
Studio:
PornForce.com
Cast:
Alexa Flexy, Anna De Ville, Emily Mayers, Eveline Dellai, Freya Dee, Ivi Rein, Lou Nesbit, Marilyn Sugar, Mona Blue, Rae Lil Black, Sabrina Spice, Tiffany Tatum, Vika Lita, Zoe Doll
Description:
We are PornForce.com. Amateur models who have taken the entire internet by storm. A group of 3 friends and 2 women who just love to fuck. Watch a team of amateur models move into the world of professional pornography. They started with just their girlfriends and horny sluts they met online. Now PornForce.com is one of the most popular pro-am channels online. They have the top models and biggest porn stars eagerly lining up to participate in their epic scenes.
Number of videos:
14
Video:
AVC, 3840x2160 (16:9), 50.000 fps, 23.0 Mb/s (0.055 bit/pixel)
Audio:
AAC, 48.0 kHz, 2 ch, 317 kb/s, VBR (English)

Show/hide text
00:44:53 | 7,94 Gb | 3840x2160 | [PornForce] Alexa Flexy 2021-03-23 - DEEP Anal Fucking With Big Cock Pushes Her To Her Anal Limits 4K.mp4
01:04:33 | 13,78 Gb | 3840x2160 | [PornForce] Anna De Ville 2021-04-13 - Busty College Babe Gets Totally Destroyed & Loves It 4K.mp4
01:26:07 | 14,03 Gb | 3840x2160 | [PornForce] Emily Mayers 2021-01-18 - Russian College Girl MMF Threesome - BLEACHED RAW - Ep II 4K.mp4
01:07:52 | 12,48 Gb | 3840x2160 | [PornForce] Eveline Dellai 2021-03-16 - Hot College Babe Has Multiple Orgasms - BLEACHED RAW - Ep V 4K.mp4
00:42:27 | 8,99 Gb | 3840x2160 | [PornForce] Freya Dee 2021-03-02 - ROUGH PAINAL Makes Her Scream And Squirt! 4K.mp4
00:56:17 | 11,13 Gb | 3840x2160 | [PornForce] Ivi Rein 2021-02-16 - Balls Deep THROATPIE After Intense & Passionate Pussy Fuck 4K.mp4
00:31:00 | 6,13 Gb | 3840x2160 | [PornForce] Lou Nesbit 2021-03-30 - She TRICKED Me Into Cumming Deep inside Of Her! - Busty Teen Wants A Baby 4K.mp4
01:16:56 | 11,99 Gb | 3840x2160 | [PornForce] Marilyn Sugar 2021-02-01 - She Loves To Get Used - BLEACHED RAW - Ep III 4K.mp4
00:20:22 | 5,03 Gb | 3840x2160 | [PornForce] Mona Blue 2021-03-09 - DON'T Cum Inside I'm NOT On BC - Young Stepsis Gets Accidental Creampie 4K.mp4
00:50:17 | 9,03 Gb | 3840x2160 | [PornForce] Rae Lil Black 2021-02-23 - First Creampie Video EVER - Premium Asian Pussy Used & Filled 4K.mp4
01:31:19 | 14,30 Gb | 3840x2160 | [PornForce] Sabrina Spice 2021-01-11 - Tiny Spanish Teenager Loves It ROUGH - BLEACHED RAW - Ep I 4K.mp4
00:42:45 | 9,05 Gb | 3840x2160 | [PornForce] Tiffany Tatum 2021-01-25 - A Shooting Day With Tiffany Tatum - RAW & REAL EUROPE - Ep I 4K.mp4
01:30:16 | 17,86 Gb | 3840x2160 | [PornForce] Vika Lita 2021-04-06 - Hot Ukrainian Slut Fucked In ROUGH THREESOME Until She Is Totally DESTROYED 4K.mp4
01:06:15 | 9,73 Gb | 3840x2160 | [PornForce] Zoe Doll 2021-02-08 - Rough POWER FUCK Makes Her Brain Melt - BLEACHED RAW - Ep IV 4K.mp4