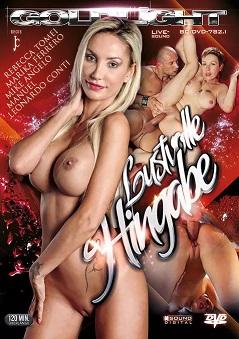 File size: 793.88 MB
Release Year: 2013
Cast: Giada Da Vinci / Rebecca Tomei / Marika Ferrero / Mike Angelo / Manuel / Leonardo Conti
Duration: 01:59:54
Resolution: 640x368
Tags: All Sex, Anal, Blowjob, Hardcore, Big Tits, Big Dick, Threesome, Cumshot, Short Hair
Explore a different type of sensuality as one very sexual woman takes time out to read stories of sexual experiences that other couples have had and then show you one of her own. Enjoy as different scenarios are played out.
Rebecca's naughty moments with Rebecca Tomei, Giada… Expose with Giada da Vinci, Marika's private sex trip with Marika Ferrero and even more Marika's in second double penetration scene!
These Italian chicks broken all limits of sex! Enjoy!