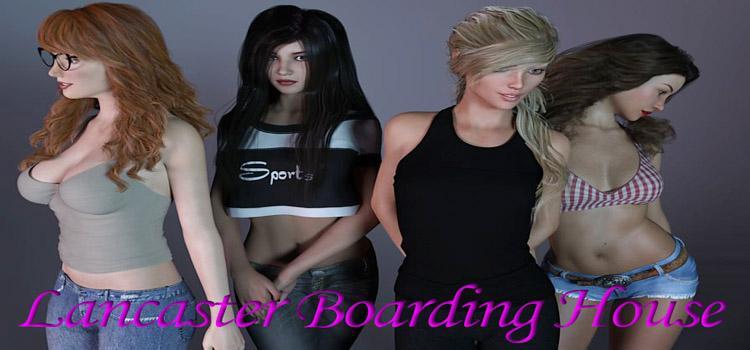 File size: 12,4 Gb
Tags: Male Protagonist, Animated, School Setting, Romance, Oral Sex, Urination, Handjob, Vaginal Sex, Group Sex, Cheating, Anal Sex
Release year: 2018
Release date: 2018/09/16
Genre: ADV, 3DCG, Male Protagonist, Animated, School Setting, Romance, Oral Sex, Urination, Handjob, Vaginal Sex, Group Sex, Cheating, Anal Sex
Censorship: None / There is a patch to remove
Developer/Publisher: Daniels K.
Translation: lvroman64
Platform: PC/Windows
Publication type: Completed
Version: Final + walkthrough
Game language (plot): English
Interface language: English
Voice Language: Unknown/Other

System requirements:
OS: Windows, Mac / HDD: 13 Gb
Info:
A fascinating project with various erotic scenes, which is gradually supplemented with new content and minor bugs are being finalized. The further development of events will depend on the choice of the main character - to be in a relationship with one girl or with several at once, but in secret. We'll be playing as a young guy, Mike, who arrives at the Lancaster Boarding House before the start of the semester.
There are two weeks left before the start of the school year, and the guy should figure out how to spend them profitably and for his own pleasure. Arriving at the place of study and moving all things into the room, you meet a pretty, sexy blonde with huge suitcases. It was difficult for her to cope with her unbearable burden, and you decided to help. After a little conversation, she took you by the hand and took you to play basketball, in which she gracefully "wiped her nose". At that moment, a spark flashed through the guys and they decided to swim naked in a secret place near the lake. Chloe offered to be a couple...