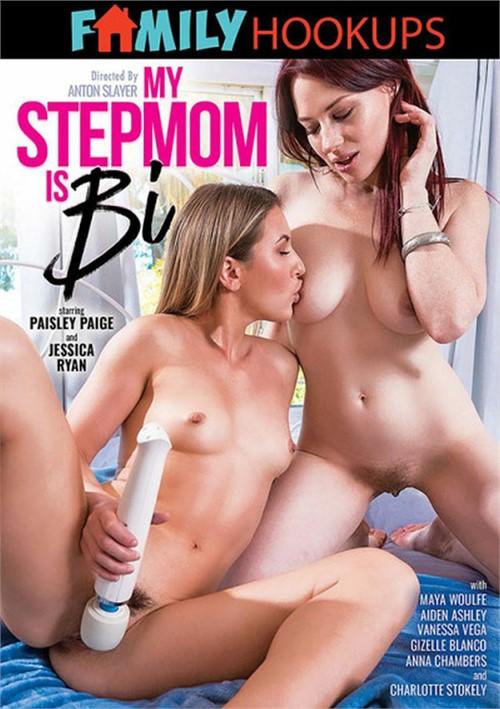 File size: 2.64 GB
Release Year: 2022
Cast: Charlotte Stokely / Paige Owens / Maya Woulfe / Aiden Ashley / Anna Chambers / Jessica Ryan / Gizelle Blanco / Vanessa Vega
Duration: 02:06:37
Resolution: 960x540
Tags: All Girl, Lesbian, MILF, Sex Toy Play
Maya is late for work again and her stepmom Charlotte is pissed. When Maya finally arrives, her stepmom gives her the riot act. Little does Charlotte know though Maya is uncomfortable because she has the hots for her stepmom and today she is going to do something about it. Charlotte is flustered at first but it's hard to pass up on a little hottie like Maya. Before you know it, they are on the table giving each other an oral exam until they are both cumming like crazy, this can't make it back to Dad.
Paige is headed back to daddy's house because she broke up with her boyfriend, but her dad is out of town and the only person home is her stepmom that she is going to meet for the first time. They break the ice pretty quick when her stepmom brings her towels and walks in on Paige masturbating. After a little chat the girls decide they need a sexual release minus the men. Paige and her stepmom eat each other out like they were experimenting in collage, luckily though with Jessica's experience she brings them both to screaming orgasms with Paige's nifty wand. Let's not tell dad about this!
Anna Chambers is home alone so she thought when her stepmom Aiden Ashley comes in to find her taking raunchy photos for another random guy again. Aiden is pissed and starts to chew her out but Anna doesn't care at all, so to try and up her game she tells Anna how she used to be adventurous in her youth too hooking up with girls. Anna is floored she can't believe her stepmom was Bi, well this gets Anna to push harder and Aiden decides to show her just how crazy she used to be by going down on her stepdaughter's sweet teen pussy, hopefully dad doesn't find out.
Vanessa Vega is fed up with her stepdaughter Gizelle, she refuses to help around the house and gives nothing but attitude to boot. When Vanessa finally goes to talk to her about their relationship Gizelle lets her know that she has the hots for her. This wasn't the bonding experience Vanessa was expecting but it's hard to turn down a hot young tight pussy like Gizelle's. After they make each other cum over and over they make a deal that dad can never find out about this and that they should bond more often.