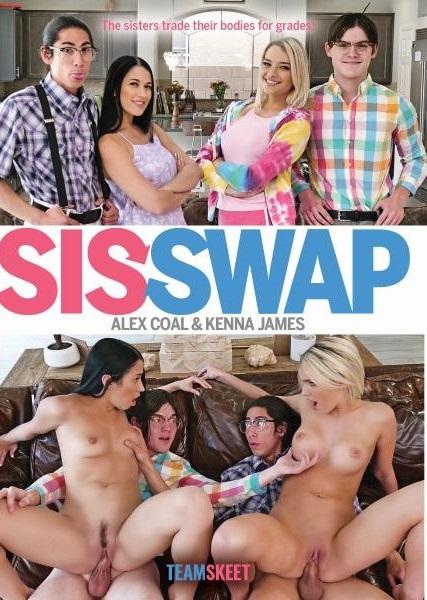 File size: 3.96 GB
Release Year: 2022
Cast: Kenna James / Alex Coal / Skylar Vox / Angel Youngs / Haley Spades / Samantha Reigns / Minxx Marley / Kinsley Eden
Duration: 03:01:01
Resolution: 960x720
Tags: All Sex, Blowjob, Teens, Family Roleplay, Group Sex, Orgy
Best friends Skylar Vox and Kinsley Kane come home to find their brothers Johnny and Peter being absolute slobs. The girls decide to help their brothers clean up, but after the glow up they're surprised to see how good they look. Skylar and Kinsley confess their attraction to each other's brother and make a plan to switch and seduce them.
Alex Coal and Kenna James have the geekiest stepbrothers David Lee and Tyler Cruise, who they often bully and tease. When Alex and Kenna realize they could use their stepbrothers' genius minds to fix their grades in the system, they make a deal to swap them up and show them what sex with hot girls feels like!
Angel Youngs and Samantha Reigns have the hots for each other's stepbrothers, David Lee and Oliver Faze. When Oliver is not home, Angel and Samantha sneak into his room and steal a pair of his boxers. Oliver comes home early, so Angel and Samantha hide in his closet. They get the whole thing on camera and threaten to pose it online. Now David and Oliver must find a way to get the video back from the lusty plotting stepsisters.
When Billy Boston and Robby Echo are playing hookie they realize that their respective stepsisters Minxx Marley and Haley Spades are doing the same thing! The guys spy on the girls as they play in the pool and then while they're taking a shower Minxx and Haley catch their stepbrothers sneaking a peek, so they invite them to join them! The guys end up swapping their stepsisters and having the naughtiest foursome in the world!