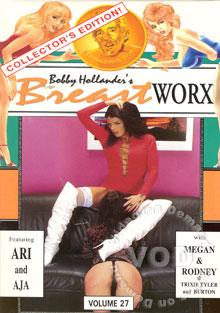 File size: 1.21 GB
Release Year: 1992
Cast: Aja / Ariana / Trixie Tyler / Rodney Moore / Joey Murphy / Megan Hoffman
Duration: 01:10:08
Resolution: 640x480
Tags: All Sex, Classic, Blowjob, Big Tits, Gonzo, Lesbian, Tit Fucking, Cunnilingus, Toys, Masturbation, Cumshot, Threesome, Cum on Tits, Anal, Vintage
Pussies in boots! Bountiful, nipple-erect breasts! Double headed, electric-erectic dildos! When white-booted Ari steps into action with black-booted Aja, you know you're in for some steaming action-in full color. The way you like it...up close, personal-and wet as hell!
Megan is a red-hot redhead pierced by metal studs in unusual places - and a rock-hard stud in all the usual places. Rodney is a butt-in kind of guy who does exactly that, in the biblical sense. He sets his thinge free and parts the red "c" (lips, that is) in a deeply moving (in and out) scene.
Trixie is forever blowing bubbles - and Burton. She goes down - and down - to the root and beyond! Burton conversely rises to new heights with his "Richard". He spews his soliloquy all over Trixie's well appointed balconies.