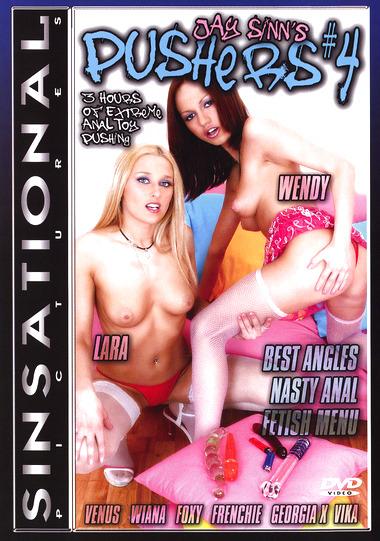 File size: 1.5 GB
Release Year: 2005
Cast: Venus / Frenchie / Vika / Georgia Peach / Wiana / Lara / Wendy / Foxy
Duration: 00:43:56 + 00:40:47 + 00:42:11 + 00:51:36
Resolution: 640x480
Tags: Gonzo, Anal, Toy Play, Hardcore, Double Penetration, Gapes, anal play, Group, Fisting, Big Toys, Rimming, Creampie, Cum Swapping, DVDRip
Scene 1. Foxy, Vika, guy
Scene 2. Venus, Wiana, guy
Scene 3. Lara, Wendy, guy
Scene 4. Frenchie, Georgia Peach, guy
It's pretty evident from the past and the present that girls love toys to play with when there's no dick in site.
These pushers love to play with many types of toys by putting them in their asshole or pussy and pushing them back out, but once the guy comes into the picture they immediately ditch those toys for that big cock, or do they?
These girls love to play with toys while getting fucked! They just can't get enough.