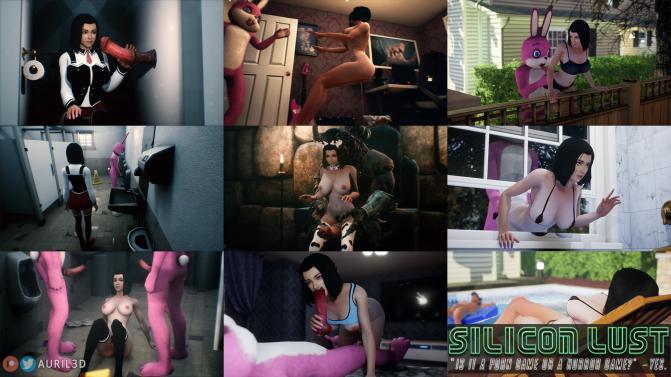 File size: 5,9 Gb
Tags: ADV, Fantasy, Anal, Monsters, Rape, Big tits, Group, Oral, BDSM, Mystic, School, Dolls, Police, Footjob, Titfuck, Lesbians, Demons, Maids, Neko
Release year: 2020
Release date: 2022/09/10
Genre: ADV, 3D, Fantasy, Anal, Monsters, Rape, Big tits, Group, Oral, BDSM, Mystic, School, Dolls, Police, Footjob, Titfuck, Lesbians, Demons, Maids, Neko, Old man, Bikini, Latex, Lingerie, Socks, Thong, Blowjob, UE4
Censorship: None / There is a patch to remove
Developer/Publisher: Auril3D
Platform: PC/Windows
Publication type: In development
Version: 0.26
Game language (plot): English
Interface language: English
Voice Language: Unknown/Other

System requirements:
OS: Windows / CPU: 2.5 GHz / RAM: 8 Gb / HDD: 6 Gb
Info:
A game from the famous creator of the WhoreCraft series of games - Auril.
This is an erotic game about a girl who was left at home alone while her parents went on vacation. She is looking for something she enjoys. Game on UE4 engine.