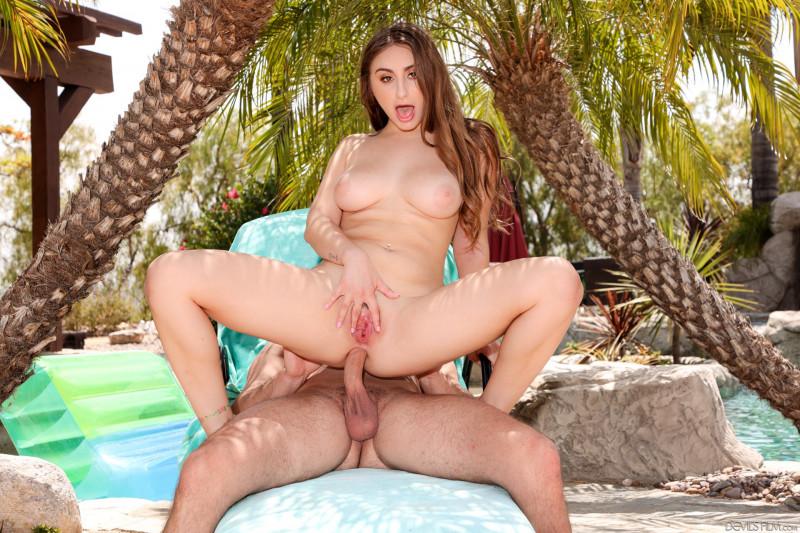 File size: 701.1 MB
Release Year: 2022
Cast: Penelope Kay
Duration: 00:37:56
Resolution: 720х400
Tags: Gonzo, Hardcore, All Sex, Anal, Blowjob, Big Tits, Outdoor
Seth Gamble's wife is on a business trip, so he's taking advantage of some solo time by lounging in the sun in his backyard oasis. To be honest, he could sure use a bit of rest and relaxation, since his home hasn't exactly been peaceful in recent days. His stepdaughter, Penelope Kay, has been rebelling against his wife and he's often been caught in the middle of it. In fact, Penelope's been caught skipping school, so Seth has been tasked with keeping an eye on her while his wife is gone.
Just as Seth is finally starting to relax, Penelope exits the house and marches up to him. She complains about how she's being pushed into going to college when all she really wants to do is become an influencer. Seth chuckles, explaining that his wife just wants Penelope to be prepared for all aspects of life- it really wouldn't hurt to have a degree under her belt. Bottom line is that if she wants to live in this house, she needs to play by the rules. Well, if Seth wants her to stay in this house and live by his and his wife's rules, then he better make it worth it.
Seth is confused- what is she talking about? Penelope says she finds it surprising that Seth hasn't tried to fuck her yet. All her friends are getting fucked by THEIR stepfathers, and Penelope has the HOTTEST one. It isn't fair that out of all her friends, she's the only one who has a stepdad who won't put it in her. If she got a little action at home, then it would motivate her to stick around and play by the rules. Seth thinks it over, and can't resist the open invitation. After all, it would make life easier for all of them, though his wife could NEVER find out. Penelope agrees, and they have an energetic fuck-session at the poolside with plenty of anal.