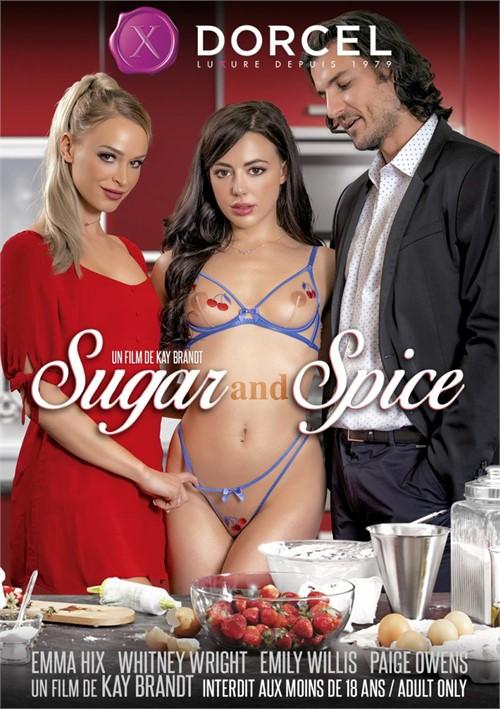 File size: 17.88 GB
Release Year: 2022
Cast: Emily Willis / Emma Hix / Whitney Wright / Paige Owens
Duration: 02:49:51
Resolution: 3840x2160
Tags: Feature, Couples, All Sex, Hardcore, Threesome, Anal
Whitney Wright meets a sexually free couple
Tina (Emma Hix) and Justin (Jay Smooth) live in a beautiful mansion in an affluent area of Los Angeles. They are sexually liberated and often share intense intimacy with their friends. Both very busy with their professional activities, they decided to hire a home chef to take care of the meals and give them some free time for their private activities. Today, they summoned the attractive Mia (Whitney Wright) to test her skills during their best friend Jenna's (Paige Owens) birthday weekend. At first a little unsettled by the morals of her new employers, Whitney turns out to be very excited by the situation...
Tina and Jenna have a very special relationship. They've been best friends for years, and at the same time, they've developed a special relationship based on sex and exciting role playing. Today, Tina plays a sexy teacher who has to punish Jenna for not turning in her presentation on time. What if Jenna "forgot" to turn in her paper on purpose? To make her understand her mistake, Tina is quick to caress and kiss her before the two young women finish their lovemaking in the bathroom. Between intimate caresses and languorous kisses, it is likely that Jenna will forget to return her homework much more often.
Soon after, Tina's husband Justin comes home from a long day at the office. What could be more exciting than finding two beautiful naked women in the bedroom to forget all his daily worries? Still all excited by their role play, the two young women decide to give him a lesbian show he won't soon forget. Very excited, Justin joins them and intends to take advantage of the occasion to offer his first birthday present to Jenna. This last loves to make love with the girls but she seldom says no when a man with a good body proposes to her to sodomize her. It's even more exciting when her best friend watches her enjoy masturbating. It's a birthday weekend that's off to a great start.
A specialist in aphrodisiac cooking
The interview of the pretty Mia having been more than conclusive, the couple asked her to move in the next day. Once settled, the young woman explores her new home and goes from surprise to surprise, especially when she discovers Tina and Justin in full action in their office. At first a little shocked, Mia quickly realizes that even if the lifestyle of her new bosses is peculiar, she should be able to adapt quickly to the situation.
Her previous employers were also very open-minded and Mia fantasized about them a lot. The couple having noticed that Mia often looked at them insistently, they proposed her an improvised threesome. How to resist the perfect body of the pretty Emily Willis and the tense sex of her husband Robby Echo. Behind her prudish exterior, Mia turns out to be just as sexually wild as the couples she works for, much to their delight. It is said that cooking can be an aphrodisiac, and this is all the more true when the chef puts all of her deepest fantasies into it.
Sex with many others is much better
Just when Mia thought she'd get dinner ready early and be left alone, she learns that Tina, Jenna, Justin and Ramon have other plans for this early evening. Still a little intimidated, Mia takes refuge in her room to masturbate while listening to what's going on in the next room. Two men, two women, so many possibilities to have fun between consenting adults. It had been too long since Tina had been taken by two men at the same time. So much to say that she intends to make up for lost time under the eyes of her best friend.
In the next room, while caressing herself, Mia starts to imagine that Jenna's best birthday present is finally her. She imagines that Tina and Justin have not only hired her to cook, but also to actively participate in all their libertine romps. This final orgy thus allows all the protagonists to finish this weekend of birthday in apotheosis. What if Mia moved in for good?