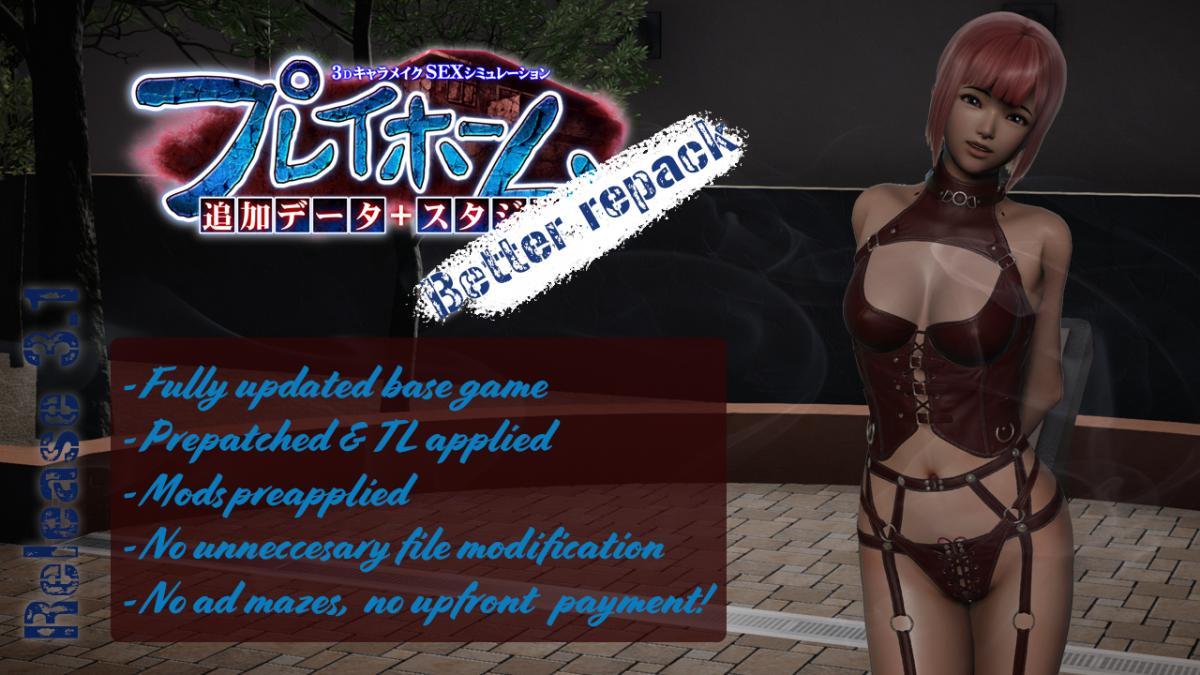 File size: 31,3 Gb
Tags: ADV, SLG, Constructor, BDSM, Handjob, Blowjob, All sex
Release year: 2020
Release date: 2017/10/13
Genre: ADV, SLG, 3D, Constructor, BDSM, Handjob, Blowjob, All sex
Censorship: None / There is a patch to remove
Developer/Publisher: Illusion
Platform: PC/Windows
Publication type: Pirate (unofficial)
Version: R3.1
Game language (plot): Japanese + English
Interface language: Japanese+English
Voice language: Japanese

System requirements:
OS: Win7/8.1/10 / CPU:i3 / RAM:3GB / VRAM:1GB / DX:11 / HDD:17GB
Info:
One day the main character left a Molester act plans revenge to Koichi who stopped it. And showed a tusk in the Sisters of a remarriage partner of Koichi and the companion child of the So on greed.
Sisters and mother who receive severe torture while be monkeyed around by humiliation and fear, Shame and pleasure. And "the normal Home" piled up makes a sound, and collapse while rolling up Koichi….
Another face of families peeping a face in a thought to be broken, and to go for before long.
When the covered inside was revealed, a new relationship is born of a broken family.
"Crash from these beginning!"
The play that is any religion other than Buddhism developed with "ideal house" itself as [toy].
The introduction that is Daaku heaps up more radical and hard Play contents.