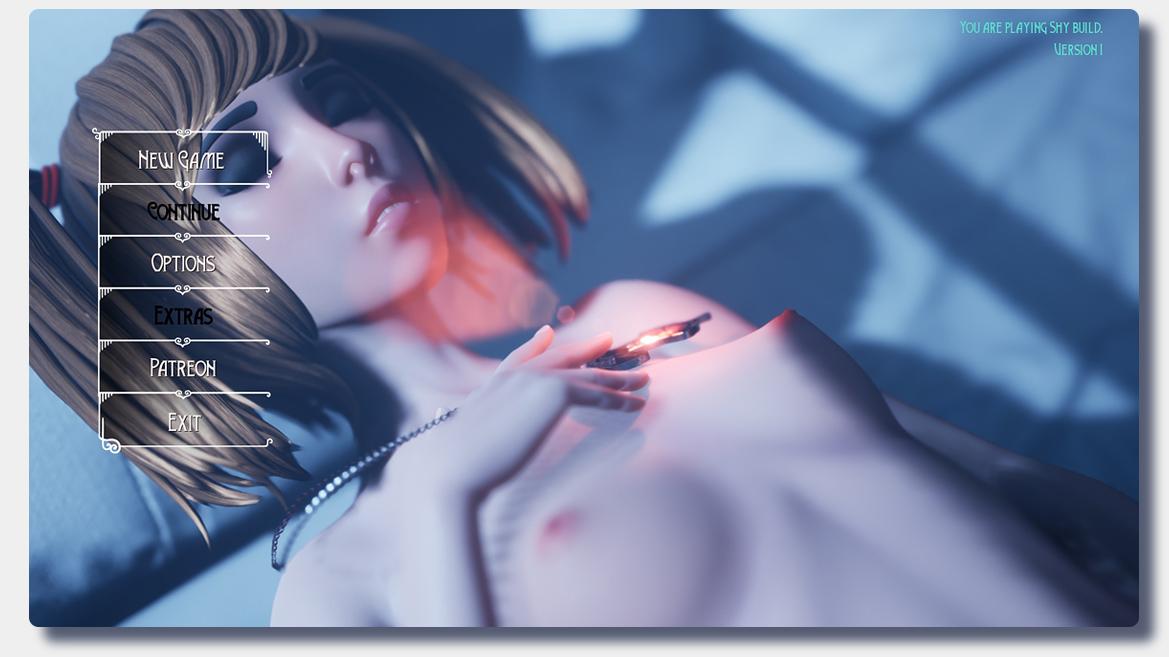 File size: 5,6 Gb
Tags: ADV, SLG, Sandbox, RPG, Female Heroine, School, Romance, Drama, Mystic, Clothes Changing, Cosplay, Corruption, Exhibitionism, Straight, Anal
Release year: 2022
Release date: 2022/04/02
Genre: ADV, SLG, Sandbox, RPG, 3D, Female Heroine, School, Romance, Drama, Mystic, Clothes Changing, Cosplay, Corruption, Exhibitionism, Straight, Anal, Small tits, Blowjob, Prostitution, Sex training, Sex toys, Slut , Masturbation, Peeing, Voyeurism, Lesbians, Indie, Other, UE4
Censorship: None
Developer/Publisher: My Lust Wish
Platform: PC/Windows
Publication type: In development
Version: v0.5.1(hotfix)/Perverted Build
Game language (plot): English, Russian, MULTi
Interface language: English, Russian, MULTi
Voice Language: Unknown/Other

System requirements:
OS: Windows 10 x64 / CPU: i5 / RAM: 8GB / VRAM: 2GB / HDD: 6GB
Info:
My Lust Wish is an Adult LifeSim RPG Sandbox. Our team was inspired by adult Skyrim/Fallout mods, and such games like Bully. On the graphics front, we don't want to compare ourselves with other specific adult games, but we believe we are creating one of the currently best looking adult games out there.
The game tells about a young girl Ashley, who came to a small sweet town to study at the university. Ashley will have to survive in this city on her own, earn money, buy food and things, study at the university and etc. There are lots of ways Ashley can earn money to expand her wealth to become a "filthy" rich girl! Ashley's life is in your hands giving you full control over every function in her life, including hardcore sex! Your wish will eventually become her actions, as you progress her lust level accessing new lewd features of the game.
List of Features:
Real-time action in 3D open world
Time system with day/night cycle and weather cycle.
A small town with a lot of activities and events.
100+ unique NPCs that the player can interact with and that will react to player actions.
The dramatic story-line with mystic and horror elements.
Character management system gives you control over Ashley's needs and desires. You'll have to satisfy Ashley's hunger, thirst, toilet, hygiene, sleep, arousal and many more desires she gains.
Dynamic character customization - the way Ashley looks fully depends on your actions. Make Ashley the way you like.
Ashley starts working as a cashier, or as a pizza delivery girl, but eventually can become a prostitute, a porn actress, or a business-woman
Lust system - during the game, Ashley can transform from a shy girl to a more opened and lust one
Cloth system - Ashley can wear underwear and outwear at the same time, though may not. In general, we have 11 cloth slots
QTE sex system gives player immersive control over sex scenes and orgasm speed. Your success gives you more exp for unlocking new sex poses
Unreal Engine powered graphics makes sure that every character and location are detailed as much as possible