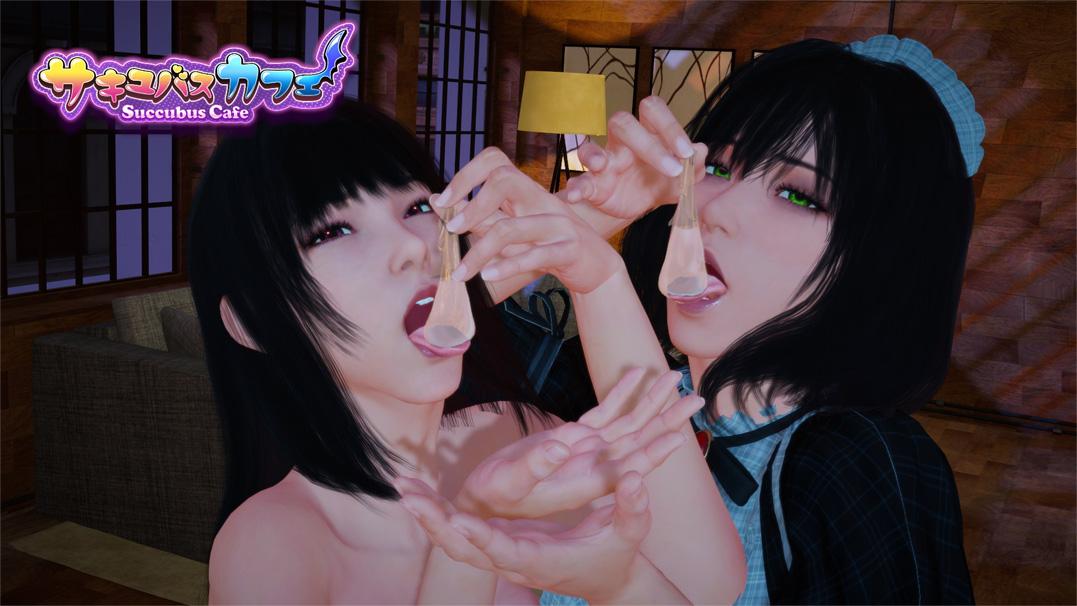 File size: 8,9 Gb
Tags: SLG, Male Hero, Succubus, Waitress, Clothes chenging, Pantyhose, Dirty talk, Straight, Anal, Ahegao, Bent Over, Big tits, Blowjob, Handjob
Release year: 2021
Release date: 2021/05/13
Genre: SLG, 3D, Male Hero, Succubus, Waitress, Clothes chenging, Pantyhose, Dirty talk, Straight, Anal, Ahegao, Bent Over, Big tits, Blowjob, Handjob, Masturbation, Sex toys, Swallowing, Creampie, X-ray, Unity
Censorship: None
Developer/Publisher: MIGI STUDIO / Mango Party
Platform: PC/Windows
Publication type: Original (licensed)
Version: v1.8.0 Build 8276356
Game language (story): English, Japanese, Chinese
Interface language: English, Japanese, Chinese
Voice language: English, Japanese

System requirements:
OS: Windows 7, 8, 10 x64 / CPU: i5 / RAM: 8GB / VRAM: 2GB / HDD: 9GB
Info:
"Three girls work in the Succubus cafe: Lilith, Eishet and Alice.
The cafe only opens at night and the girls serve the customers.
The girls provide wonderful experiences for clients. You can choose a girl who will serve you.
The girl's outfit, including clothes, hair decoration, accessories and makeup, can be customized in advance.
You can also choose another girl as the third party for the action. Different movements are available for each position. Items can also be used to communicate with girls.
This game retains the Dirty Talk system and cutaway view of its predecessor.
Dirty talk system:
Audio includes the main (auxiliary) voice channels. When Dirty Talk is on, all other sound effects become muted. When Dirty Talk is disabled, all other sounds return to normal so the player can focus on one sound at a time.
Sectional view:
In this game, the cutaway view is now rendered in 3D and includes internal ejaculation effects.