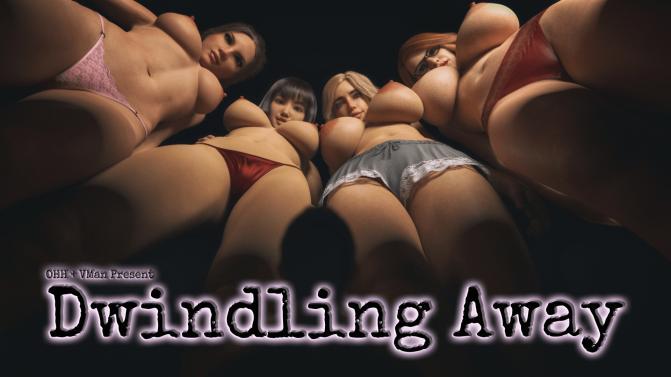 File size: 1,6
Tags: RPG, SLG, 3DCG, Vore, Femdom, Unbirth, Lactation
Release year: 2021
Release date: 2022/06/06
Genre: RPG, SLG, 3DCG, Vore, Femdom, Unbirth, Lactation
Censorship: None / There is a patch to remove
Developer/Publisher: OpenHighHat & VMan
Platform: PC/Windows
Publication type: In development
Version: 0.27b
Game language (plot): English
Interface language: English
Voice Language: Unknown/Other

System requirements:
OS: Windows 7,10,11 / HDD 1.5 GB
Info:
Dwindling Away is a game about a shrinking man with many possible endings. Compete for the love of the giantesses, who are also a coven of witches, the course of your story depends on which giantess you serve and how much she likes you! Experience a wide range of encounters while being a reduced human.