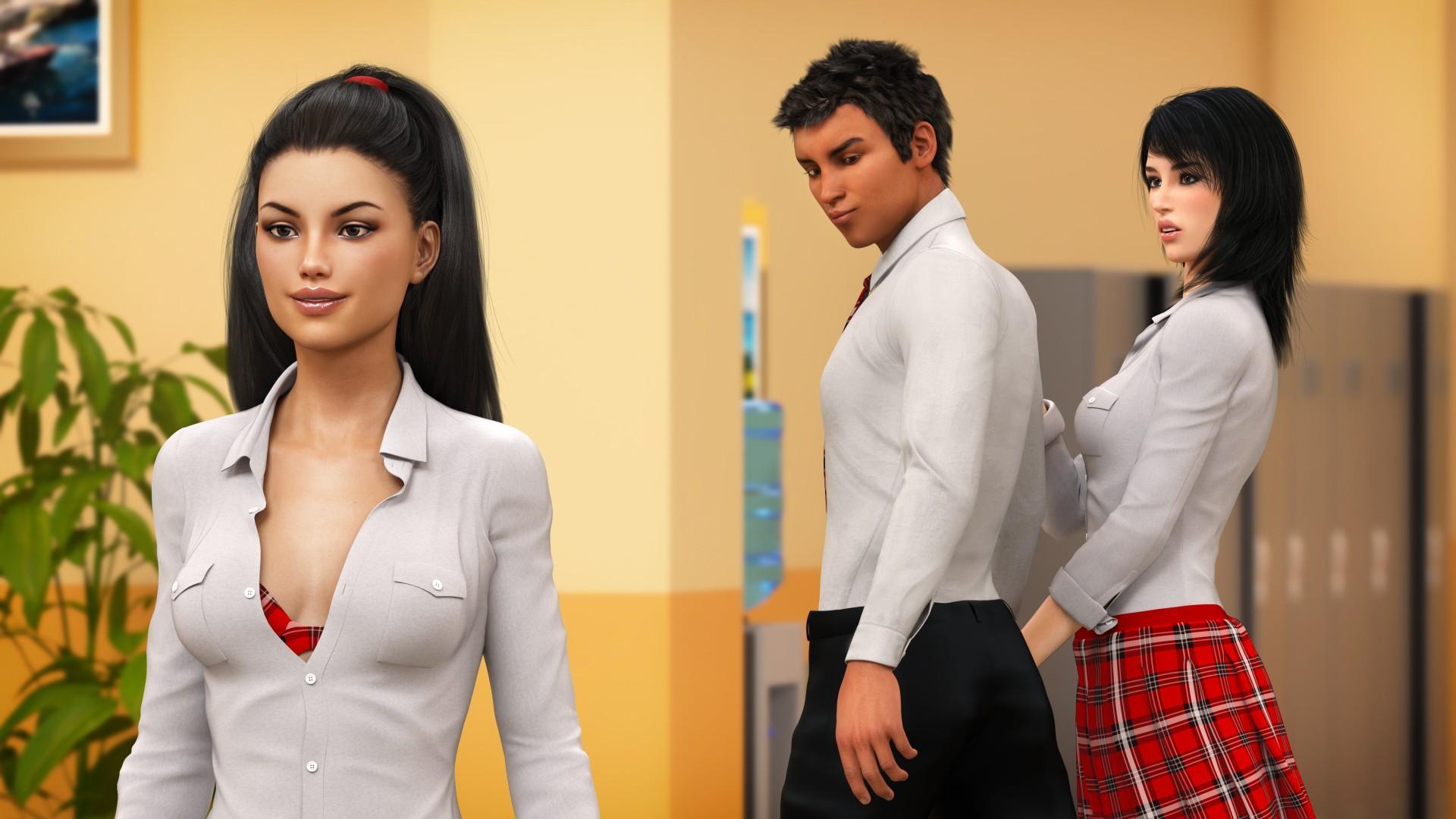 File size: 2,2 Gb
Tags: ADV, 3DCG, Male protagonist, Female protagonist, School setting, Corruption, Spanking, Masturbation, Voyeurism, Interracial, Sex toys, Vaginal sex
Release year: 2022
Release date: 2022/05/27
Genre: ADV, 3DCG, Male protagonist, Female protagonist, School setting, Corruption, Spanking, Masturbation, Voyeurism, Interracial, Sex toys, Vaginal sex, Handjob, Oral sex, Anal sex, Lesbian
Censorship: None / There is a patch to remove
Developer/Publisher: Dark Silver
Platform: PC/Windows + Android
Publication type: In development
Version: 0.48 offline
Game language (plot): Russian + English
Interface language: Russian + English
Voice Language: Unknown/ Other

System requirements:
OS Windows 7/10 x64 / HDD 1.5GB
Info:
The main character, Katya, lived in a full-fledged family with her older sister, brother, strict mother, obsessed with religion and father. The family breaks up, the father leaves, the elder sister Yulia leaves for the capital for a better life. Katya turned 18, she graduated from high school and it's time to go to college, but there is no money. Yulka invites her younger sister to come to her capital, as she found an experimental college with free education, but very strange rules. Katya goes to her sister in the hope of tasting the fruits of civilization and seeing the glamorous life with her own eyes. It might not be so easy...