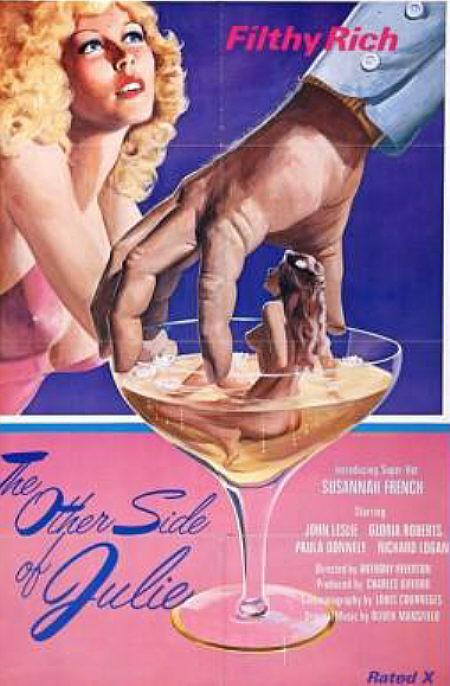 File size: 1074 MB
Release Year: 1978
Cast: Suzannah French / John Leslie / Joey Silvera / Paula Wain / Richard Logan / Tracy O'Neil / Kristine Heller / Carla Turner / Jackie O'Neill / Elaine Wells / Blair Harris / Alf Conners / William Paulson / George Banner / Amber Rae / Lori Blue / Flower / Nancy Hoffman / Michael Morrison / David Pinney / Ray Wells
Duration: 1:29 Std.
Resolution: 640 x 480 Pixel
The other Side of Julie
640 x 480 Pixel - 1:29 Std. - 1074 MB
Cast: Suzannah French, John Leslie, Joey Silvera, Paula Wain, Richard Logan, Tracy O'Neil, Kristine Heller, Carla Turner, Jackie O'Neill, Elaine Wells, Blair Harris, Alf Conners, William Paulson, George Banner, Amber Rae, Lori Blue, Flower, Nancy Hoffman, Michael Morrison, David Pinney, Ray Wells

Studio: Metro, Cal Vista
Director: Anthony Riverton
Released: 1978
Category: Oldie, Classic, Retro, Vintage, 70s, Oral, Blowjob, Feature, Hairy

Video:
Codec: MP4
Länge: 1:29 Std.
Auflösung: 640*480 Pixel
Bitrate: 1506 Kbps
FPS: 29,97

Audio:
Codec: AAC
Sample-Rate: 48000 Hz
Bitrate: 128 Kbps

In Episoden aufgeteilt: nein

A man leads a double life. During the day he's a typical suburban husband, with a good job, nice house and great family. By night e'sd a male prostitute, servicing rich women. His life takes a wrong turn, however, when one of his "clients" turns out to be his wife's aunt.