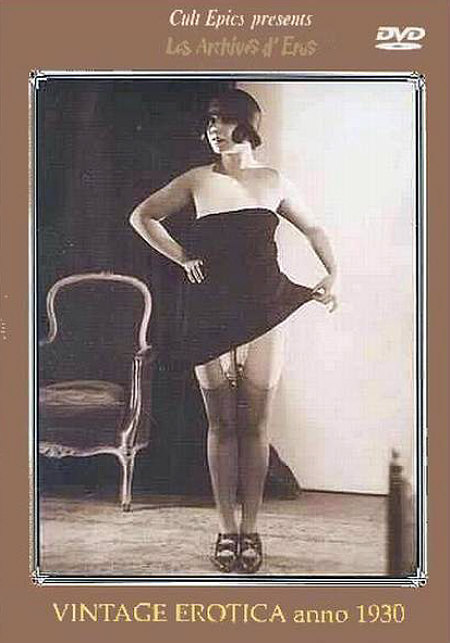 File size: 715 MB
Release Year: 1930
Duration: 1:56 Hour
Resolution: 608 x 464 Pixel
Tags: Vintage, Erotic, Oldie, Classic, Retro, Porn, Sex, Anal, Oral, Blowjob, Lesbian, Hardcore, Natural Tits, Hairy, 30s
Vintage Erotica Anno 2
608 x 464 Pixel - AVI - 1:56 Hour - 715 MB

Cast: Various Artists

Studio: Cult Epics
Released: 1930
Category: Vintage, Erotic, Oldie, Classic, Retro, Porn, Sex, Anal, Oral, Blowjob, Lesbian, Hardcore, Natural Tits, Hairy, 30's

Video:
Codec: XviD
Laenge: 1:56 Std.
Aufloesung: 608*464 Pixel
Bitrate: 694 Kbps
FPS: 29,97

Audio:
Sprache: Stummfilm/Musik
Codec: MP3
Sample-Rate: 48000 Hz
Bitrate: 128 Kbps

Artists have explored the erotic image since the beginning of time. On the walls of caves, on Hindu Temples, in ancient scrolls, humans have celebrated the sexual act. Cinema is no stranger to eroticism, but there is a mistaken belief that erotic cinema is an invention of the past fifty years. In order to dispel this myth we present this archive of erotic images captured by our "grandfathers camera."
This DVD includes two hours of French erotica from the 1920's and 30's and features all aspects of soft-core, hard-core, straight, bi, gay and fetish imagery. Made in France, these films feature lush backdrops and exotic costumes with settings ranging from the Orient to the era of the Musketeers. Filmed by professionals as well as amateurs (like the mysterious Mr. X) these films prove that erotica cinema is as old as cinema itself.