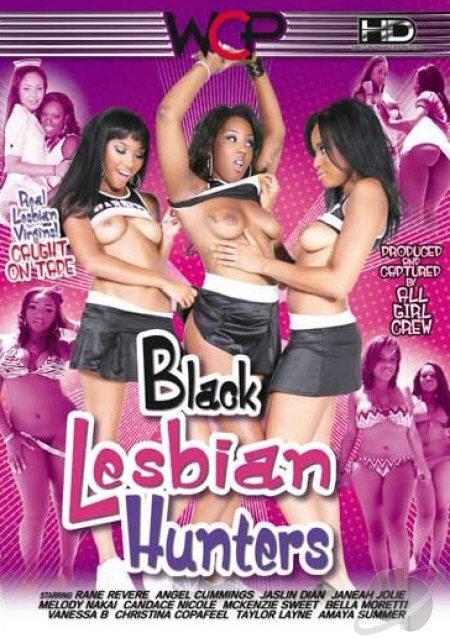 File size: 1360 MB
Release Year: 2009
Cast: Melody Nakai / Angel Cummings / Taylor Layne / Bella Moretti / Rane Revere / Christina Copafeel / Candace Nicole / Vanessa B / McKenzie Sweet / Jaslin Dian / Janeah Jolie / Amaya Summer
Duration: 2:40 Hour
Resolution: 576 x 320 Pixel
Tags: Lesbian, Black, Dark Skin, Girl, All Girl
Black Lesbian Hunters576 x 320 Pixel - AVI - 2:40 Hour - 1360 MB Cast: Melody Nakai, Angel Cummings, Taylor Layne, Bella Moretti, Rane Revere, Christina Copafeel, Candace Nicole, Vanessa B, McKenzie Sweet, Jaslin Dian, Janeah Jolie, Amaya Summer

Studio: West Coast
Released: 2009
Category: Lesbian, Black, Dark Skin, Girl-Girl, All Girl

Video:
Codec: AVI
Laenge: 2:40 Std.
Aufloesung: 576*320 Pixel
Bitrate: 1122 Kbps
FPS: 29,97

Audio:
Sprache: Englisch
Codec: MP3
Sample-Rate: 48000 Hz
Bitrate: 120 Kbps

Welcome to our first lesbian hunt.
All virgin girls trying out a lesbian love experience for the 1st time and it is all caught on tape! Enjoy - "Girls" club.
Real lesbian virgins! Caught on tape!
Candace bus stop adventures get real interesting when a hitchhiker decides she wants to do porn!
Rane is on the prowl for a virgin. Tries her luck at the park and catches a lil hottie!
McKenzie is captain of the cheerleader squad. She gives her crew a real sexual work out!
Janeah mission: Find fresh first timers. Hunting hot pussy is the name of the game.
Nikki & Christina decide to turn out their friend Taylor. Beach sun and pussy licking.

Hinweis: Film ist in 2 Parts geteilt.