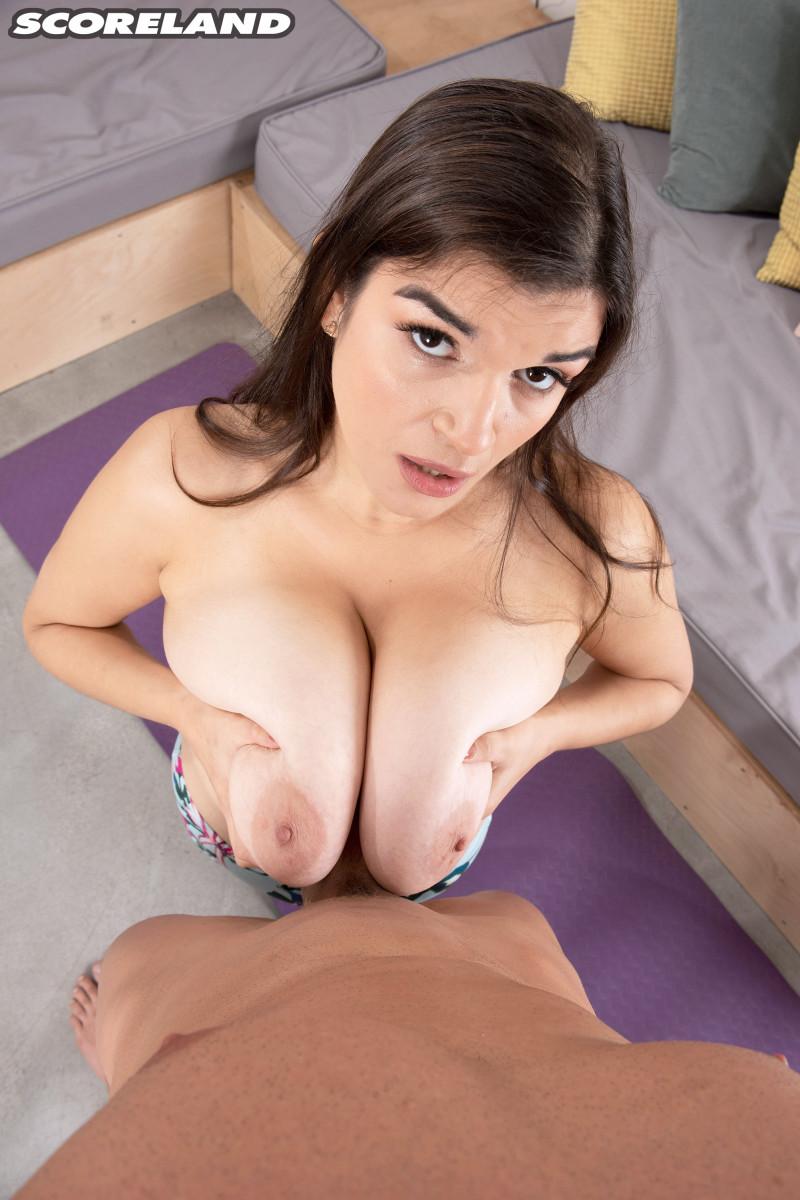 File size: 1.1 GB
Release Year: 2021-11-19
Cast: Jenni Noble
Duration: 00:21:09
Resolution: 1920x1080
Tags: BBW, Big Tits, Brunette, Big ass, Natural tits, Chubby, Curvy, Blowjob, Hardcore, Voluptuous
Jenni Noble has been called one of the hottest girls of SCORELAND and rightfully so. Her naturally big, pliable breasts, voluptuous body, high sex drive and eager, down-to-earth personality created a big buzz here from day one.
It's yoga time for Jenni, so she's brought her mat and dressed to workout. Nicky Rebel will be spotting Jenni and getting hands-on. The first thing to do is help Jenni stretch out and warm-up. She mentions that her inner thighs are a little tight. Some leg stretches will fix that.
The leg exercises do more than warm up her thighs. They warm up that velvet paradise between her legs. She begins to rub her pussy through her tight yoga pants. While she's on her back, Nicky warms up Jenni's large boobs...so soft to the touch. That hits another spot. They take an early break from this training session so Jenni can tug on and stretch Nicky's boner through his pants.
Pulling off his pants, Jenni lights up even more when his hard dick pops up. She puts a lip-lock on…