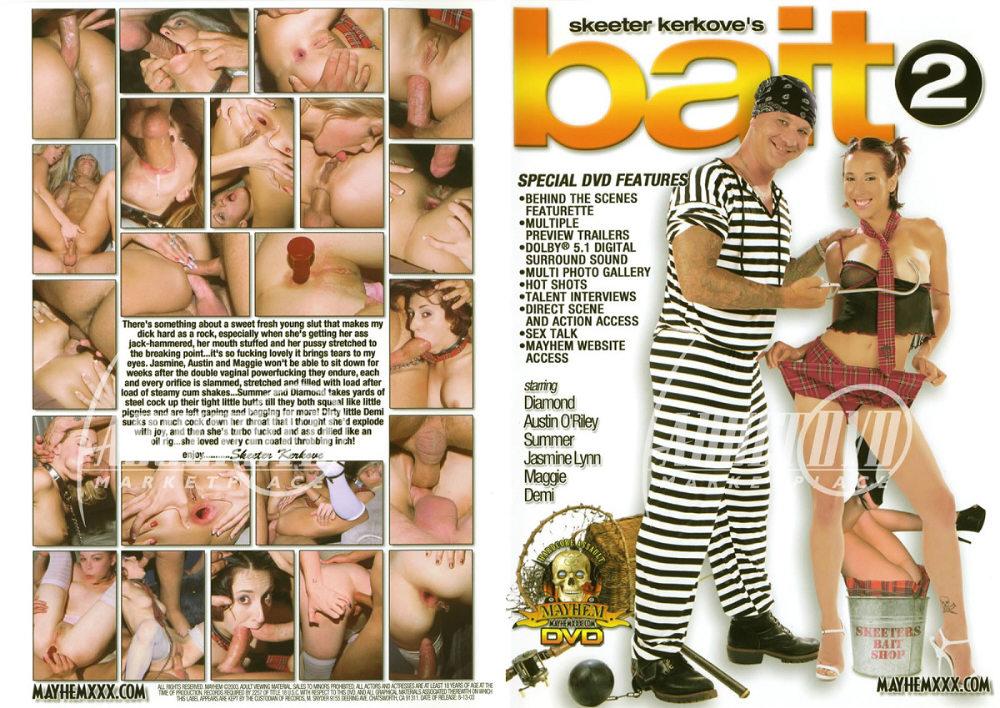 File size: 1722 MB
Release Year: 2003
Cast: Victoria Spencer / Jay Ashley / Trent Tesoro / Summer Luv / Brett Rockman / Austin O'Riley / Jasmine Lynn / Mr. Pete / Maggie Star / Dick Nasty / Mark Wood / Demi Marx
Duration: 2:09 Hour
Resolution: 630 x 460 Pixel
Tags: Anal, Facial, DPP, DAP, Bald
Bait 2630 x 460 Pixel - MP4 - 2:09 Hour - 1722 MB
Cast: Victoria Spencer, Jay Ashley, Trent Tesoro, Summer Luv, Brett Rockman, Austin O'Riley, Jasmine Lynn, Mr. Pete, Maggie Star, Dick Nasty, Mark Wood, Demi Marx

Studio: Mayhem
Director: Skeeter Kerkove
Released: 2003
Category: Anal, Facial, DPP, DAP, Bald

Video:
Codec: MP4
Laenge: 2:09 Std.
Aufloesung: 630*460 Pixel
Bitrate: 1676 Kbps
FPS: 29,97

Audio:
Sprache: Englisch
Codec: AAC
Sample-Rate: 48000 Hz
Bitrate: 119 Kbps

There's something about a sweet, fresh young girl that makes my dick as hard as a rock, especially when she's getting her ass jack-hammered, her mouth stuffed , and her pussy stretched to the breaking point...it's so fucking lovely it brings tears to my eyes. Jasmine, Austin and Maggie won't be able to sit down for weeks after the double vaginal powerfucking they endure; each and every orifice is slammed, stretched and filled with load after load of steamy cum shakes.

Summer and Diamond take yards of steel cock up their tight little butts until they both squeal like little piggies and are left gaping and begging for more!

Dirty little Demi sucks so much cock down her throat that I thought she'd explode with joy - and then she's turbo fucked and reamed like a roto-rooter...she loved every cum-coated, throbbing inch!

Hinweis: in 5 Szenen/Parts getrennt.