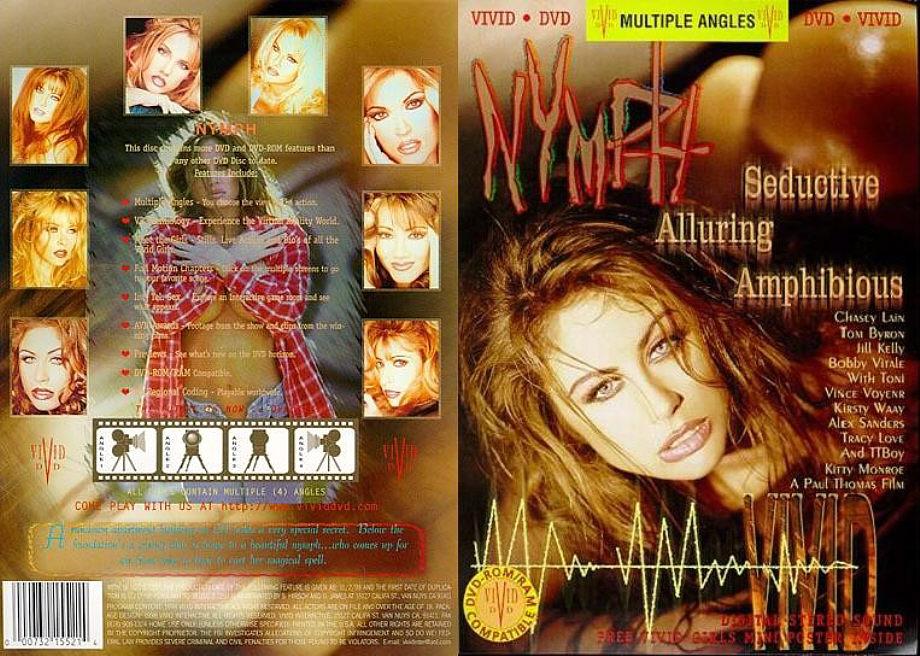 File size: 1990 MB
Release Year: 1997
Cast: Jill Kelly / Chasey Lain / T.T. Boy / Tom Byron / Tracy Love / Kitty Monroe / Alex Sanders / Tony Tedeschi / Bobby Vitale / Vince Voyeur / Kirsty Waay
Duration: 1:23 Hour
Resolution: 720*544 Pixel
Tags: Feature, Story, Straight, Fantasy, Lesbian, Toy, Threesome, Anal
Nymph720 x 544 Pixel - AVI - 1:23 Hour - 1990 MB
Cast: Jill Kelly, Chasey Lain, T.T. Boy, Tom Byron, Tracy Love, Kitty Monroe, Alex Sanders, Tony Tedeschi, Bobby Vitale, Vince Voyeur, Kirsty Waay

Studio: Vivid
Director: Paul Thomas
Country: USA
Released: 1997
Category: Feature, Story, Straight, Fantasy, Lesbian, Toy, Threesome, Anal

Quelle: DVD

Video:
Codec: AVI
Länge: 1:23 Std.
Auflösung: 720*544 Pixel
Bitrate: 3209 Kbps
FPS: 23,97

Audio:
Sprache: Englisch
Codec: AC-3
Sample-Rate: 48000 Hz
Bitrate: 192 Kbps

A rundown apartment building in LA holds a very special secret. Below the foundation's a spring that is home to a beautiful nymph...who comes up for air from time to time to cast her magical spell.