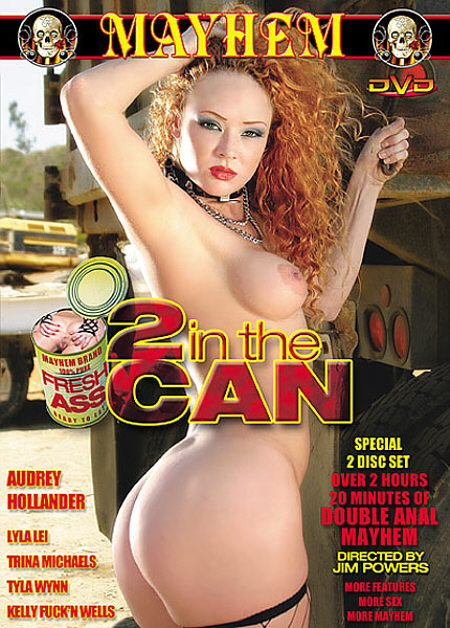 File size: 1360 MB
Cast: Audrey Hollander / Lyla Lei / Trina Michaels / Tyla Wynn / Kelly Fuck'n Wells / Otto Bauer / Steven French / Jay Lassiter / Rick Masters / Alex Sanders / Johnny Thrust
Duration: 2:46 Hour
Resolution: 512 x 384 Pixel
Tags: All Sex, Oral, Anal, Group Sex, Double Penetration, Redhead
2 in the Can512 x 384 Pixel - AVI - 2:46 Hour - 1360 MB
Cast: Audrey Hollander, Lyla Lei, Trina Michaels, Tyla Wynn, Kelly Fuck'n Wells, Otto Bauer, Steven French, Jay Lassiter, Rick Masters, Alex Sanders, Johnny Thrust

Studio: Mayhem
Director: Jim Powers
Released: -
Category: All Sex, Oral, Anal, Group Sex, Double Penetration, Double Penetration, Redhead

Video:
Codec: AVI
Laenge: 2:46 Std.
Aufloesung: 512*384 Pixel
Bitrate: 946 Kbps
FPS: 29,97

Audio:
Sprache: Englisch
Codec: MP3
Sample-Rate: 48000 Hz
Bitrate: 136 Kbps

Why settle for just one cock destroying her tight little asshole when two is twice as fun! Get ready for the nastiest ass packing, sphincter busting booty fest you've ever seen. Audrey Hollander and four of her sluttiest ass whores perform some of the raunchiest anal gymnastics ever witnessed. Watch as these perverted little butt sluts take 2 huge cocks up their asses along with an arsenal of giant anal toys pounding, hammering and stretching their once tight little rosebuds into wind howling gapes, and then finish off by swallowing gallons of hot sticky cum. It all happens right in your face and you still won't believe your eyes!

Hinweis: geteilt in 2 Parts.