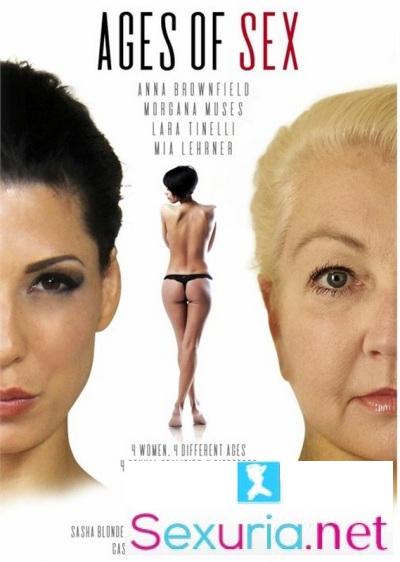 File size: 1.7 GB
Release Year: 2017
Cast: Alba Lopez / Alexa Tomas / Cassandra Sie / Chencho Ramos / Guindilla / Ivan Martínez / Jake / Juan Lucho / Lara Tinelli / Max Cortes / Morgana Muses / Nexxy / Patrick Zurlinden / Sasha blonde / Susana Plana / Sylvan / Zazel Paradise
Duration: 1:57:57
Tags: BBW, Blowjobs, Cumshots, European, Fingering, Masturbation, Mature, Outdoors, Toys, Spanking, Squirting
Information
Ages Of Sex
Genres BBW, Blowjobs, Cumshots, European, Fingering, Masturbation, Mature, Outdoors, Toys, Spanking, Squirting
Cast: Alba Lopez, Alexa Tomas, Cassandra Sie, Chencho Ramos, Guindilla, Ivan Martínez, Jake, Juan Lucho, Lara Tinelli, Max Cortes, Morgana Muses, Nexxy, Patrick Zurlinden, Sasha blonde, Susana Plana, Sylvan, Zazel Paradise
Video language: German
4 women. 4 different ages. 4 sexual realities. 4 directors.
Contemplating the new ways that people have of meeting and flirting with other people, and the way in which the world of Apps has completely revolutionized personal relationships.
In Mia Lehrner's story, she introduces us to a business woman, mother, and wife who feels overwhelmed by her life's responsibilities and she will discover that everything that has made her situation possible is becoming unstable.
Director Anna Brownfield contemplates the life of a couple who have achieved their main life goals with so many thing still left to explore; specially the most important of them all: Sexuality.
And finally, Morgana presents sex in your 60's, an endearing story between two women who finally free themselves from social burdens and are able to experiment with happiness and love as they never had before.
File: Mp4
Video: 854x480, AVC (H.264), 1832kbps
Audio: 157kbps