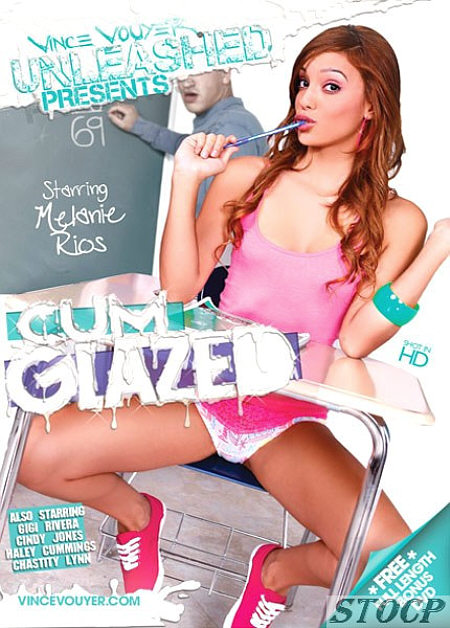 File size: 1360 MB
Cast: Melanie Rios / Gigi Rivera / Cindy Jones / Chastity Lynn / Haley Cummings / Evan Stone / Bruce Venture / Scott Lyons / Billy Blaze / Vince Vouyer / Rob Banks / Lefty Larue / Chris Strokes
Duration: 2:13 Hour
Resolution: 576 x 320 Pixel
Tags: Teenager, Teen, Oral, Straight, Group Sex, 18 plus
Cum glazed 1

576 x 320 Pixel - AVI - 2:13 Hour - 1360 MB

Cast: Melanie Rios, Gigi Rivera, Cindy Jones, Chastity Lynn, Haley Cummings, Evan Stone, Bruce Venture, Scott Lyons, Billy Blaze, Vince Vouyer, Rob Banks, Lefty Larue, Chris Strokes

Studio: Vince Vouyer Unleashed
Director: Vince Vouyer
Released: -
Category: Teen, Teens, Teenager, 18+, Teen, Oral, Straight, Group Sex

Video:
Codec: AVI
Laenge: 2:13 Std.
Aufloesung: 576*320 Pixel
Bitrate: 1152 Kbps
FPS: 29,97

Audio:
Sprache: Englisch
Codec: MP3
Sample-Rate: 48000 Hz
Bitrate: 128 Kbps

Cindy Jones: The 19 year old Bad Breast Witch prefers Evan Stone's hard candy while "trick or treating". Gigi Rivera: 18 years old and short on allowance money, Gigi works the ice cream man's cone for one of her own. Melanie Rios: 19 year old plays after school with Bruce Venture's ruler trying to figure out what all the glazing is about. Haley Cummings: DD Breasted 19 year old cleans the pool guy's pole before the boyfriend gets home, then the boyfriend drops a load. Chastity Lynn: The new 19 year old girl in class wastes no time Dickin Around for five guy blow bang. She's gettin' to know her five classmates who say hello by droppin' loads on her face!

Hinweis: aufgeteilt in 2 Parts/CD's.