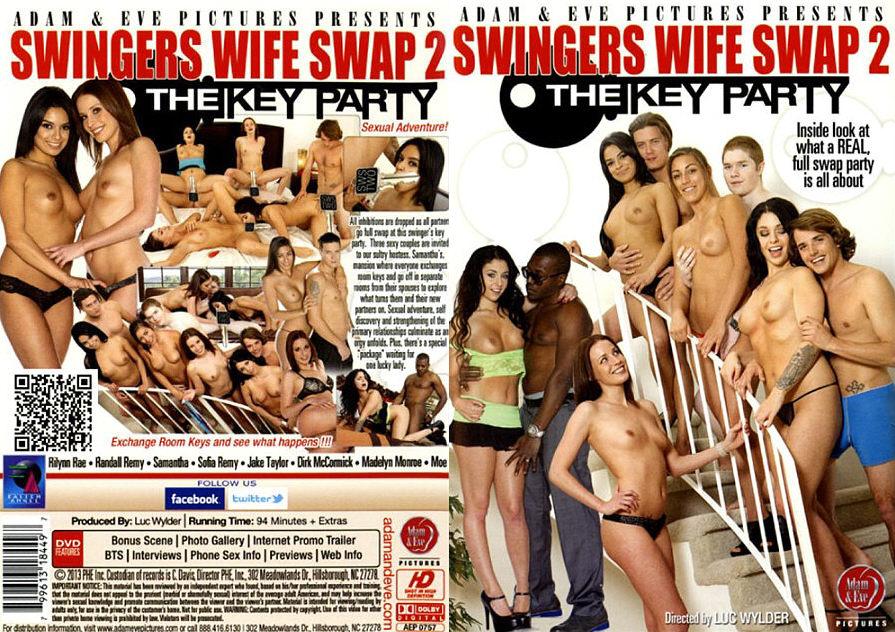 File size: 1040 MB
Release Year: 2013
Cast: Rilynn Rae / Madelyn Monroe / Samantha / Jake Taylor / Sofia Remy / Dirk McCormick / Randall Remy / Moe
Duration: 1:33 Std.
Resolution: 800*480 Pixel
Tags: Couples, Gonzo, Made For Women, Orgy, Swingers
Swingers Wife Swap 2 - The Key Party
800 x 480 Pixel - MP4 - 1:33 Std. - 1040 MB
Cast: Rilynn Rae, Madelyn Monroe, Samantha (VIII), Jake Taylor, Sofia Remy, Dirk McCormick, Randall Remy, Moe

Studio: Adam & Eve
Released: 2013
Category: Couples, Gonzo, Made For Women, Orgy, Swingers

Video:
Codec: MP4
Laenge: 1:33 Std.
Aufloesung: 800*480 Pixel
Bitrate: 1495 Kbps
FPS: 30

Audio:
Sprache: Englisch
Codec: AAC
Sample-Rate: 44100 Hz
Bitrate: 98,3 Kbps

All inhibitions are dropped as all partners go full swap at this swinger's key party. Three sexy couples are invited to our sultry hostess, Samantha's, mansion where everyone exchanges room keys and go off in separate rooms from their spouses to explore what turns them and their new partners on. Sexual adventure, self discovery and strengthening of the primary relationships culminate as an orgy unfolds. Plus, there's a special "package" waiting for one lucky lady.
Exchange room keys and see what happens!